Today I'm thrilled to welcome a friend to my blog – Mollie Reeder, debut author of The Electrical Menagerie. TEM is a "solarpunk" novel and I'm really itching to get my hands on my own copy! It looks super unique, and from what I've seen of her sneak peeks, it's going to be both moving and hilarious.
I'm interviewing Mollie today (and there's a link to a super cool giveaway at the bottom of this post!), but first, here's a bit about her shiny book itself!
About The Electrical Menagerie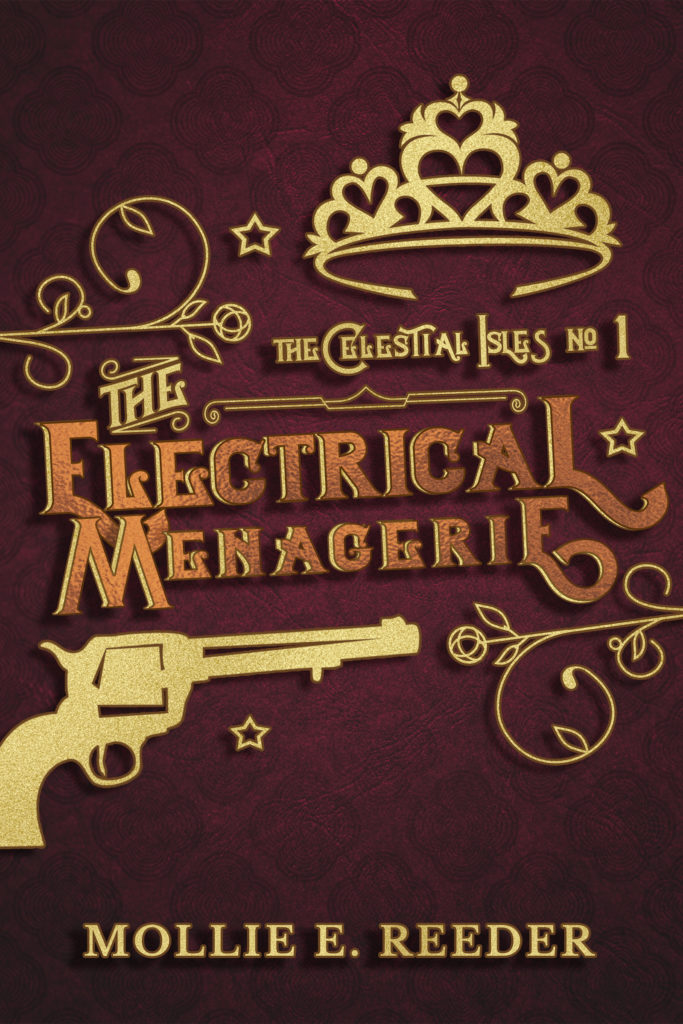 The Electrical Menagerie, one-of-a-kind robotic roadshow, is bankrupt.
Sylvester Carthage, illusionist and engineer, has the eccentric imagination the Menagerie needs to succeed creatively — but none of the people skills. Fast-talking Arbrook Huxley, meanwhile, has all the savvy the Menagerie needs to succeed commercially — but none of the scruples.
To save their show, Carthage & Huxley risk everything in a royal talent competition, vying for the chance to perform for the Future Celestial Queen. In this stardust-and-spark-powered empire of floating islands and flying trains, a shot at fame and fortune means weathering the glamorous and cutthroat world of critics, high society, and rival magicians —but with real conspiracy lurking beneath tabloid controversy, there's more at stake in this contest than the prize.
Behind the glittery haze of flash paper and mirrors, every competitor has something to hide… and it's the lies Carthage & Huxley tell each other that may cost them everything.

"Dazzles from start to finish. In Carthage & Huxley, Sherlock & Watson fans will find another dynamic duo whose ready wit and sizzling banter (and inevitable personality clashes) never fail to delight. You'll be calling for an encore performance." Gillian Bronte Adams, author of The Songkeeper Chronicles

"The stuff that fandoms are built on." Kyle Robert Shultz, author of Beaumont & Beasley
Purchase The Electrical Menagerie on Amazon
or
IT SOUNDS SO GOOD. Eeep! I can't wait to read it! 😀 And I'm really excited to welcome Mollie to my blog today to ask her some questions.
Interview with Author Mollie Reeder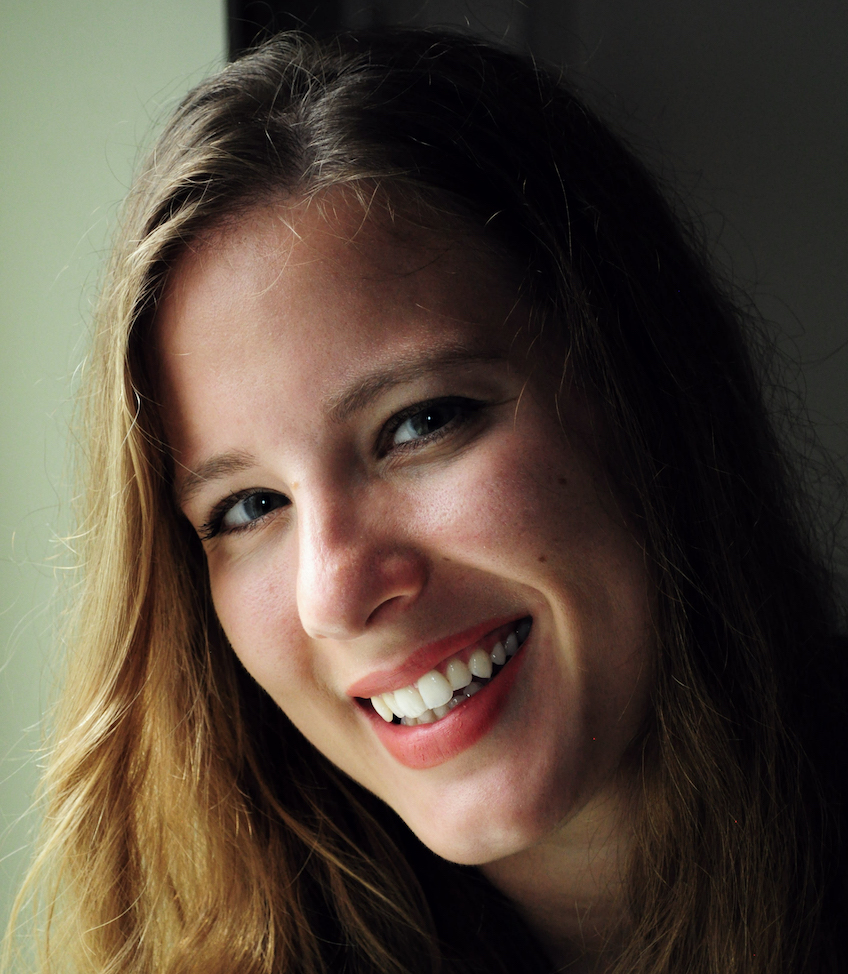 Hi, Mollie! I'm so excited to have you here – congratulations, again, on the release of The Electrical Menagerie! How long have you been writing and how did you get started?
I wrote my first "book" when I was just old enough to spell – it was called "Why Are You So Grumpy?" and it was about a turtle who constantly complained about things. On the last page, in a startling moment of self-revelation, the turtle realized how grumpy he was and it ended with an illustration of him gaping with his mouth open like Munch's The Scream.
I guess you could say I've been writing "professionally" since 2013. That was the year I finished my first screenplay and started seriously focusing on writing as a career.
That childhood book sounds hilarious!! 😀
What was your initial inspiration for the Celestial Isles books? How long have you been working on it?
Story ideas, for me, are like stone soup. Random (often borrowed) ingredients kind of boil together for ages – for example, I've wanted to use the "islands floating in space" setting for several years – then often transform into a complete story or world somewhat suddenly. That was definitely the case here. I wrote The Electrical Menagerie in a matter of months. But it includes a lot of things that have been simmering in my mind for a lot longer. (ha! See what I did there?)
I see it! *looks up at blog title* 😉
I'm fascinated by the concept of solarpunk and the world of your story! If I was to get sucked into your world, what would you urge me to see while I was there, and what are some things you'd warn me about?
I'd start by asking what kind of adventure you'd like to have! The Celestial Isles are vast and diverse. Atlas Isle, for example, where Carthage grew up, is cool, rugged, and rural. Astoria Isle is bustling and urban, full of museums and entertainment. Helios is the home of the high courts, and features some of the most famous monuments and architecture. Celestia, the snowy and mountainous capitol, is home to the royal palace. Of course, the fastest and most reliable* way to travel between isles is by train, so you'll also get to see plenty of sky.
While the outlying isles are generally friendly and safe, you should keep your wits about you in the major cities, where you're likely to encounter pickpockets, con artists, and organized crime.
* thanks to the tireless efforts of the Railway Ministry, railway-related catastrophes are at an all-time low!
I know that you do screenwriting as well as writing novels and short stories! Tell me a little about the kinds of films you write. Have you ever thought of making your novels into screenplays?
My first screenplay was historical/adventure. In 2014 I had contest contender with a dirty cop who uncontrollably glitches forward in time. I recently co-wrote a family western. And the feature film I produced, Aria Appleton Shines like the Sun, is a middle-grade musical! Redemption and relationships are the heart of everything I write.
I like scripts and novels for different reasons. For example, The Electrical Menagerie has alternating points of view, which lets us understand how Carthage & Huxley perceive each other. That's something books can do that movies can't — in a movie, the narrative is always external. We don't get to delve "inside" the character.
That said, I'd love to see TEM on the big screen! There's a particular scene about halfway through, where a beta came to me and said "this played like a movie scene in my mind – how did you do that?!" and that is one of the best compliments I've gotten. I want readers to have a cinematic experience.
I love that! Yes, that's one of my goals with my writing too. What are some of your favorite books and movies that inspire you as a creative?
 I'm really most inspired by musicals. I actually do most of my writing while listening to musicals. Of course, I love the Greatest Showman soundtrack (and I hope this series scratches the itch for anybody who left that movie wishing they could run away and join the circus…) but the most resonant to me while I was writing TEM were certain lyrics from Finding Neverland. ("It's so frustrating/ when no one else sees/ everything else you see…")
Carthage is partly based on J.M. Barrie, and there's a nod to him in an early performance where Carthage & Huxley give free tickets to a group of children in order to prime the audience. There's a story that Barrie did the same thing when he first opened Peter Pan.
Also like Barrie, Carthage sounds 100% Scottish in my head. Because we need more literary magicians with Scottish accents — am I right?!
I totally agree. 😀
Thanks so much for having me, Bethany! Your presence in the writing community has been incredibly inspiring/motivating to many people, including myself, and I'm honored to be featured on the blog.
Awww, thank you, Mollie! I'm so happy to have had you here on the blog. 😀
More about Mollie Reeder
Mollie's first job was with a major theme park, where she operated a roller coaster, fixed parade floats, and helped Scooby-Doo put on his head. Now, Mollie is a movie producer and the author of character-driven science fiction/fantasy novels for adults who never outgrew imagination. Her favorite things include Jesus, dinosaurs, and telling cinematic stories that blend glitter and grit.
You can find her at her website, on Twitter, or on Instagram!
Enter the giveaway!
This is possibly one of the coolest blog tour giveaways I've seen…look at all these shinies!!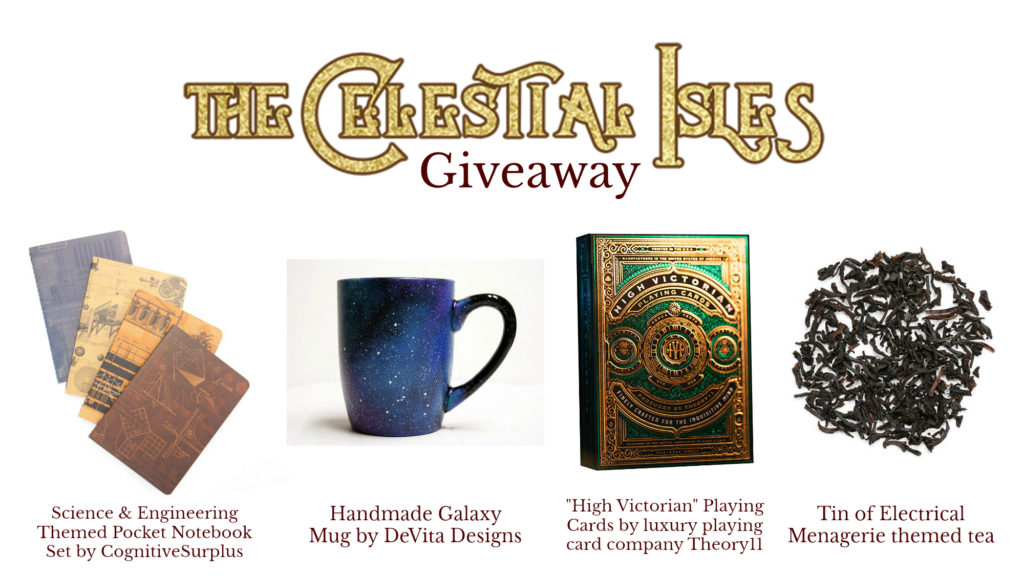 The giveaway (open to the U.S. only) includes:
"High Victorian" playing cards by luxury playing card company Theory11
Handmade galaxy mug by DeVita Designs
Science & Engineering Themed Pocket Notebook Set by CognitiveSurplus
A tin of Electrical Menagerie themed tea
Enter it here! https://kingsumo.com/g/8tf8sz/the-electrical-menagerie-steampunk-prize-pack-giveaway
More Stops on the Blog Tour
Monday, June 4th
Tuesday, June 5th
 Wednesday, June 6th
Thursday, June 7th
 Friday, June 8th
Saturday, June 9th
Monday, June 11th