My friend and fellow author, RJ Conte, has a new book out! This time it's a Christian rom-com – and guys, this book is laugh-out-loud funny. 😀 Her protagonist, Cleo, has one of the best character voices. She's unorthodox and random and brazen, and somehow RJ manages to marry this hilarity seamlessly together with the deep, heartfelt issues she is known for writing. It's a wonderful, sweet, quick read. And I get to share an excerpt with you today!
First, here is the blurb and cover…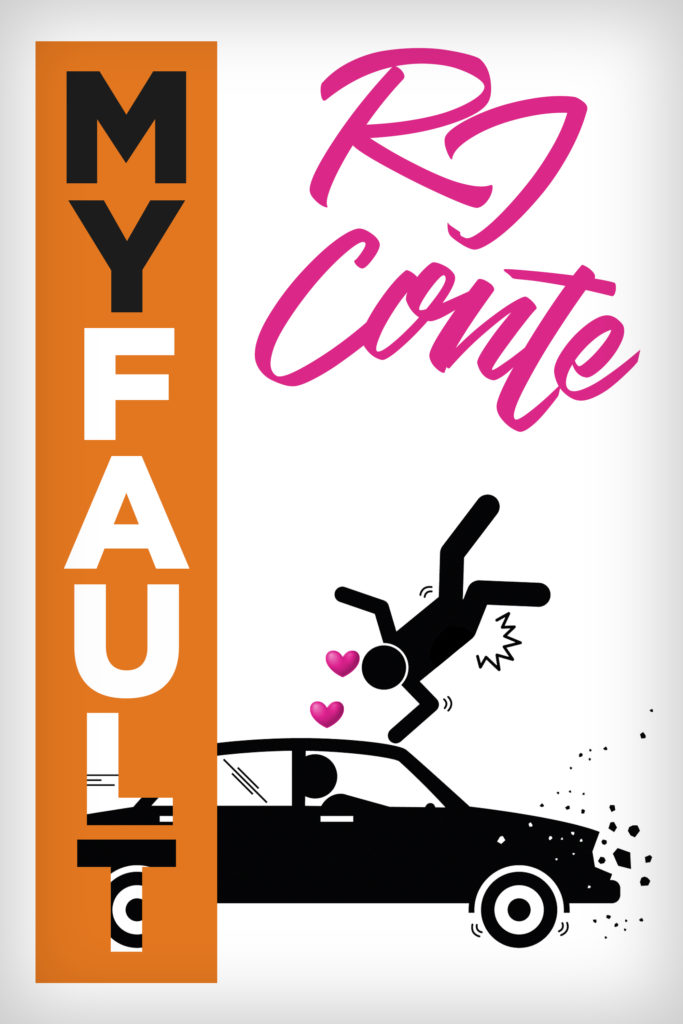 "I realized his eyes had lost that wary look. They were the bluest blue. Bluer than my favorite coffee mug. Bluer than the Solonaise County Public Pool when it's actually been cleaned at the beginning of the summer before all those little kids in their floaties come and pee in it."
Quirky Cleo Stanton has a problem: she's falling for the guy she ran over with her car when she should not have been driving.
A devout Christian and quietly mysterious, Grayson Fox is as cute as he is kind, begrudgingly putting up with Cleo and her motor mouth. But will he ever forgive her for crushing his leg? Can she break him out of his shell? And what hilarity will ensue when the flamboyant Cleo tries to draw him out?
And now, an excerpt from the story! This is my favorite scene from the book, because it's just so Cleo and adorkable. 😀
An Excerpt from My Fault!
My phone still rang. And I knew who it was.

"Mom."

"Cleee! Happy birthday, honey!" came the soft, twangy squeal. Couldn't take the south out of Mom, no matter how long she hadn't lived in Louisiana.

"Yeah, thank you…" No use squelching the matriarch. One celebrated one's birthday in the Stanton family. There was no other option. Even though Jaq and I had outgrown birthdays like forever ago.

"What are your plans? You going out with friends? You have to spare us some time too. Evening? Afternoon? What works with your work schedule?"

It was so cute how Mom thought I had a life. The delusions were strong with this one.

"Um… let me ask Gra… Let me get back to you." Scratch that. Why was I hiding Grayson? "There's a guy I might be hanging out with."

"Eh…" Mom hemmed.

Okay, so I hadn't chosen award-winning guys in the past. What the fo, Mom. Where was your extreme optimism in my life choices from a moment ago?

After hanging up with her, I ran a brush through my bedhead mohawk, smoothing my crazy red strands down to fall to my chin. Then on went the lemon yellow kicks I had bought for myself. "Happy birthday, loser," I cheered myself in the mirror – while only wearing underwear and the new Converse sneakers. Clothes were overrated. Maybe I should snap a selfie. What would Grayson think of that?

I had a new book idea suddenly: How to Lose a Guy in Forty-Three Days by Cleo Stanton, Jailbird and Drunkard.

Sighing, while the baby in my head reprimanded me with some loud screaming, I pulled the shoes back off and threw on some skinny jeans before returning the Converse to my feet. Lastly, I pulled out my favorite white t-shirt that said, "Inigo, I am your father. You will kill your father. Prepare to die." The background image was Darth Vader holding up a hand with six fingers. The thing had cracked me up so much, I had shed tears over my computer keyboard, and couldn't press "add to basket" quick enough. I bought three, just in case I ruined the first and lost the second. One couldn't be too careful with favorite shirts. This was back when I had money to blow.

One also had to wear their favorite shirt to a Stanton birthday celebration. I needed the emotional hug from Six-Fingered-Vader just to handle whatever passive aggressive present Jaq showed up with. Last year it had been a set of hand weights. "For the… arms…" he had said, giving a polite cough that hid none of his actual meaning.

I had played dumb. "Thank you! I broke the armrests off my computer chair. I'll nail these bad boys in as substitute! How did you know what I needed for all those afternoons browsing Reddit eating Reese's Pieces? Best. Brother. Ever." I had even patted him on the head like one would a dead lobster they were about to slather with garlic butter and eat with a teeny, tiny, sharp fork.

Jaq had gone home as red as a hard-shelled crustacean, that's for sure. Stupid brother.

But wait. Grayson had called me "tiny." I glanced in the mirror and tried to see Tiny Cleo. Yeah, we were good. I could do this thing.
Isn't she awesome?? You can buy the book here on Amazon, or add it to your Goodreads!
More About RJ Conte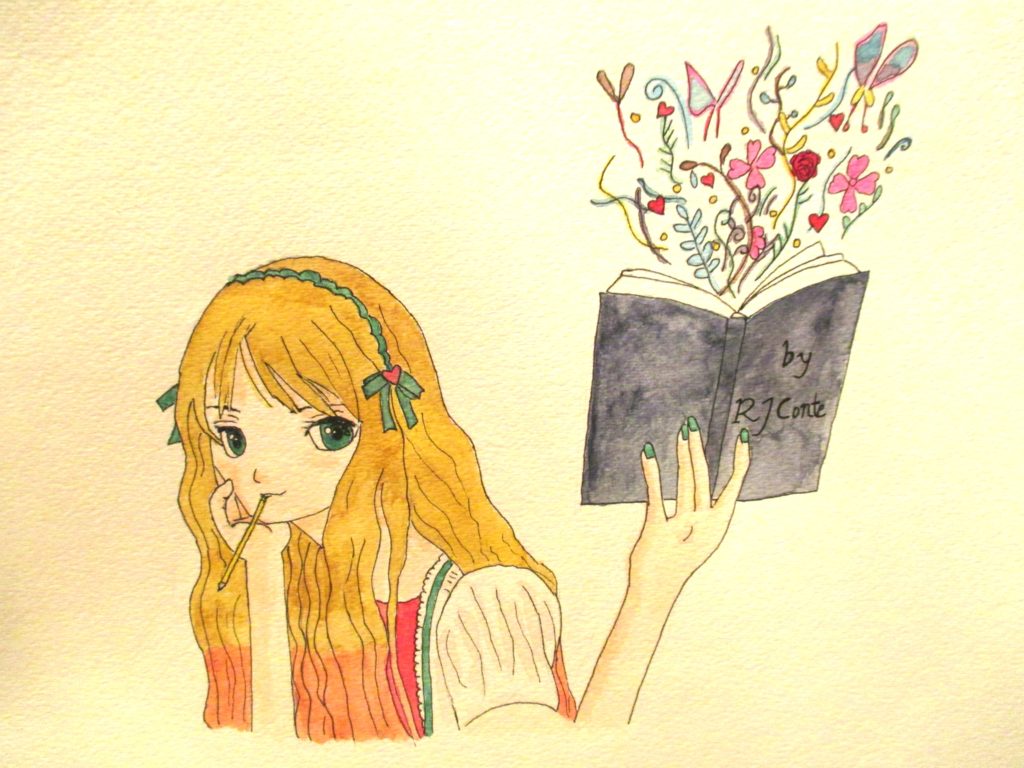 RJ Conte has kissed only one boy in her entire life. And she married him, inspiring her to write about sweet or powerful love stories ever since. She writes realistic, issue-driven fiction that explores human nature and the depths of the soul, while pointing readers to their Creator.
RJ writes a blog on parenting, publishing, painting, and perorating at http://blonderj.wordpress.com/