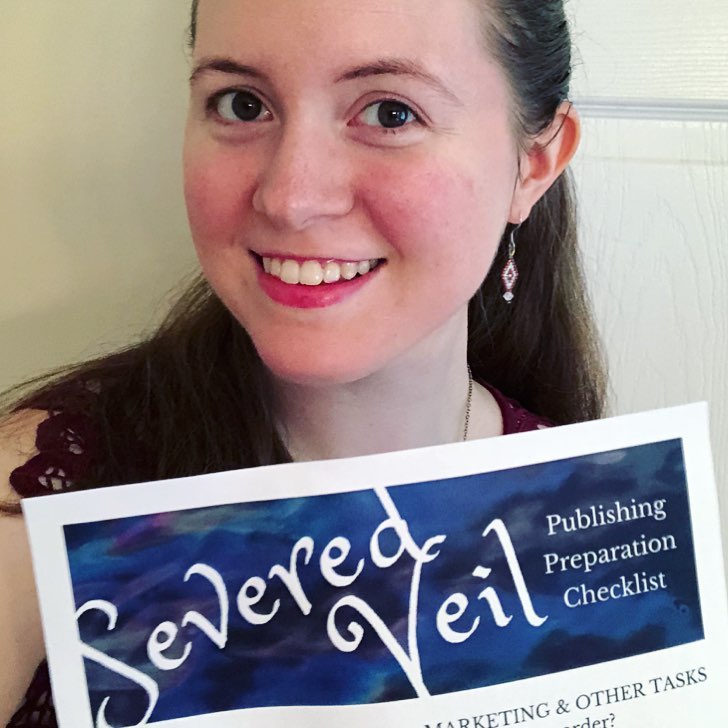 Publishing preparation checklist?? OH YES. 😀
I've mentioned it here and there on social media, but I'm excited to finally *officially* announce that, Lord willing, I am releasing a new book at the end of October!
Severed Veil: Tales of Death and Dreams is a collection of fierce fantasy and sci-fi short stories—stories that dance on the delicate rift between life and death, waking and dreams. Stories from my gut. Stories from my soul.
I am beyond excited about my plans for this book. The collection will include my short story "Dreamskip" (a Writers Of The Future Honorable Mention), "No More Blood" (a finalist from the Splickety live critique at Realm Makers in 2018), and 7+ other short stories and flash fiction pieces.
The cover is in progress right now, and oh my goodness…I am itching to reveal it already, and it isn't even in its final form!!! 😀
If you'd like to be part of the cover reveal at the end of this month, please check out THIS LINK to sign up! 😀
I have even more exciting news about Severed Veil coming SOON. So keep an eye out! It's going to be an exciting and intense few weeks getting this new book ready to share with the world. 😃