I am over the moon excited to share this with you today. A cover reveal and a pre-order – because next month I am releasing a new book!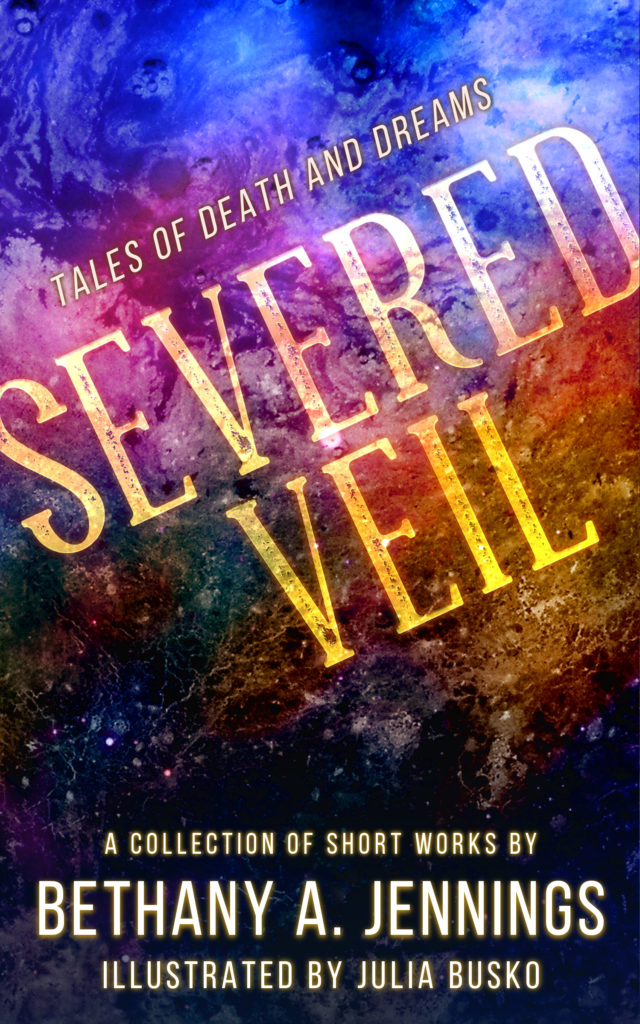 Severed Veil: Tales of Death and Dreams
A dream-traveling boy haunted by a broken girl. A cursed warrior, weary of bloodshed. A princess who battles dragons in an enchanted slumber. A treacherous graveyard in the stars.

From Bethany A. Jennings—author of Threadbare and Dragon Lyric—come twelve mesmerizing short works of poetry and prose that boldly pierce the shadows. Severed Veil contains a selection of fantasy, sci-fi, and poetry, including "Dreamskip," the winner of an honorable mention from the Writers of the Future Contest in 2018.

Illustrated with ethereal pencil sketches by artist Julia Busko, these tales dance on the delicate rift between life and death, waking and dreams.
This cover was created by Magpie Designs Ltd. Isn't it gorgeous?? She so beautifully captured the shadowy and luminous tones of this book, which is full of dark, fierce stories and poems I've pulled from the very depths of my heart.
Severed Veil will also contain illustrations by my talented friend Julia Busko, who did the cover for Dragon Lyric. Her work is a perfect fit for this collection! It's fantastic to work with both of these artists again and to have their beautiful art be a part of this release.
Here's a tiny glimpse of Julia's concept sketches!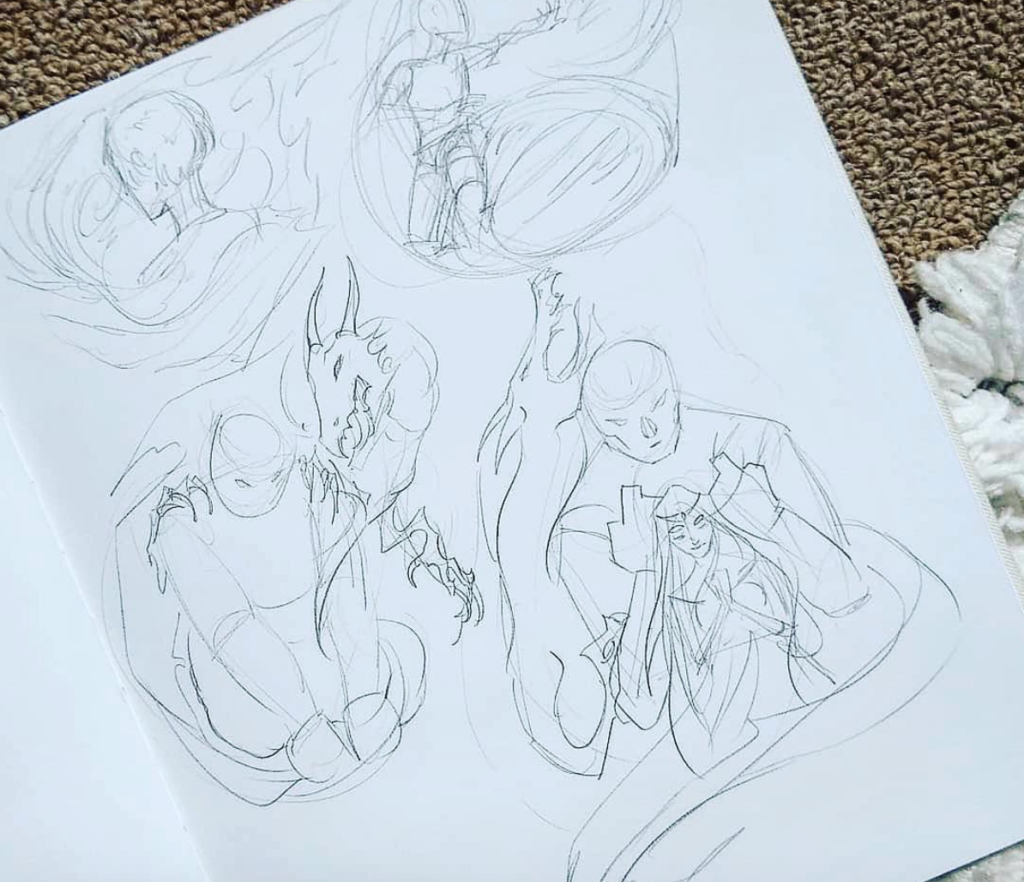 And here's a little snippet of one of the stories inside…
Glass shatters somewhere at the other end of the house. The hair on the back of my neck stands on end. I hold my breath.

Then distant wailing. Pleading. A male voice growling back.

I creep out of the bush, dial nine-one-one, and shove the phone back in my pocket on mute. Every muscle in me is clenched in fear.

I try the rusty back doorknob. Unlocked.

Buzzing with nervous energy, I ease open the door and step into a hallway. Drops of blood stain the beige carpet. Harriet's?

My throat tightens, but I keep moving. The sound of weeping grows louder with every step—and then the tinkle of broken glass scraping on kitchen tiles.

"Shut it, you," the male voice mutters. Vicious. Threatening.

If only I had a weapon.
To find out what happens next, find the story "Dreamskip" in the collection when it comes out!
Severed Veil releases on October 27, 2018. But you can pre-order it or add it to your Goodreads list TODAY!