Hey, everybody!
Yesterday I sent out my June newsletter, which contained a whole host of exciting announcements, as well as a free flash fiction piece, Fall Like a Stone. The link below will take you there to read it all…
Also, July is almost upon us, which means another #WIPjoy is right around the corner. Here is the list of July prompts for those of you who participate!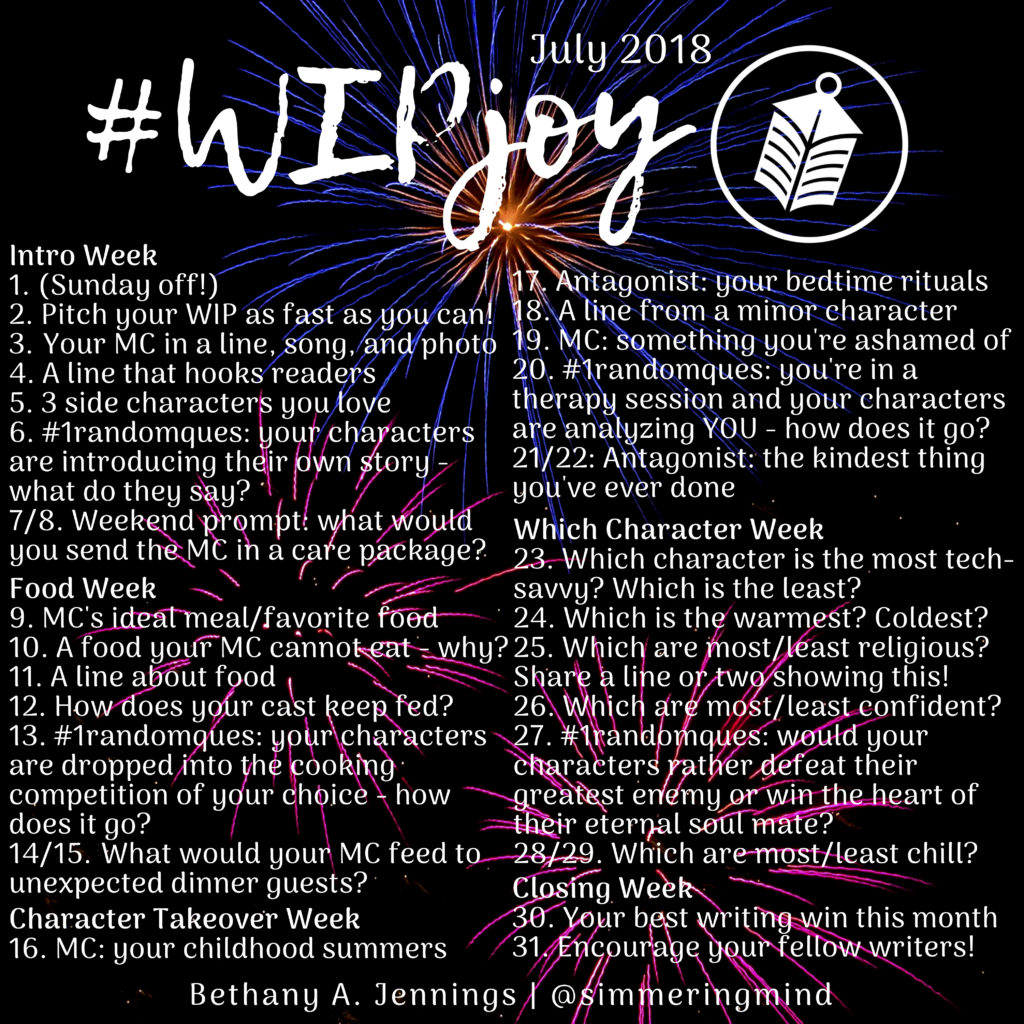 For this month's Friday prompts I have partnered up with my friend, author coach, editor, and fellow writer Janeen Ippolito, whose hashtag game One Random Question (#1randomques) normally goes out every Friday! Her game is so much fun, and I wanted to bring that fun into #WIPjoy. If you like her Friday prompts, be sure to follow her on Facebook or Twitter to get her #1randomques prompts year-round!