Oh, oh, here we go
Welcome to the show
Lights shining, so blinding
From our head to our toes
When this room blacks out
You know we will stand out
So come on, oh
We're gonna glow!

– "Glow" by Britt Nicole
Children love glow sticks.  Actually, adults love glow sticks too.  (At least I do…I still count as an adult, right?)
And what's the first thing kids do with a glow stick?
They run into the darkest room in the house and shut the door so they can see how bright it is.
In broad daylight, the glow is faint – if visible at all.  But in the dark, you can fully see the glorious illumination.  It's a beacon, a reading lamp, a thing of beauty.
Perhaps you can see where I'm going with this.
This little light of mine

I'm gonna let it shine

Let it shine, let it shine, let it shine
Fellow Christian, you're a glow stick.  You have the light of Christ inside of you.  You are His temple and His workmanship.  But how could the world see your glow, if you always shone in the noonday of perfect peace and ease?  How could your faith grow stronger, if it was never held against the night?
Then Satan answered the Lord and said, "Does Job fear God for no reason? Have you not put a hedge around him and his house and all that he has, on every side? You have blessed the work of his hands, and his possessions have increased in the land. But stretch out your hand and touch all that he has, and he will curse you to your face." – Job 1:7-11
Sometimes for reasons we can't comprehend, God sends us into the deep, dark closet and shuts the door.  Sometimes he lets Satan take us there.
"In this world you will have trouble," Jesus said.
The light shines in the darkness, and the darkness has not overcome it. – John 1:5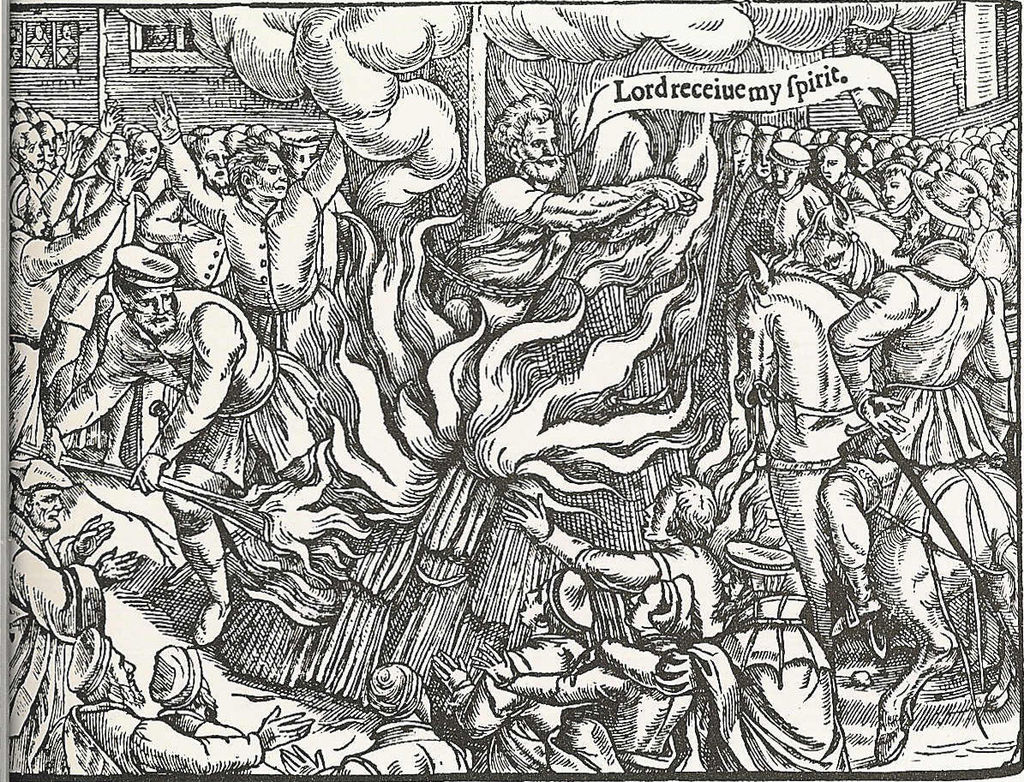 How many stories of martyrs have you heard, where the darkness was great but their faith only grew and the gospel spread like wildfire?  Where they sang hymns while the flames licked their feet or prayed in power as the waves rolled over their heads?
God never lets the darkness or the devil steal His glory.  They can't snuff His light out.  They can only provide contrast.
Sometimes God brings us darkness so that we might learn His light…but sometimes He sends us into the dark so we might shine His light in a way we could not do in the sunshine.
Put it under a bushel?  NO!
That song is supposed to be about children proclaiming their witness, but it might just as well be God singing about his own little lights that he has sent as ambassadors into the world – because we don't light ourselves, He lights us.  And God never puts His light under a bushel.  Rather, He displays it high.
"No one after lighting a lamp covers it with a jar or puts it under a bed, but puts it on a stand, so that those who enter may see the light." – Luke 8:16
Maybe this is why sin is on the increase, persecution is rising, and stocks are falling.  Perhaps this is why the world looks so dark to many believers today.  Contrast.
This world is a dark place, and God is filling it with lampposts.
You are the light of the world. A city set on a hill cannot be hidden. Nor do people light a lamp and put it under a basket, but on a stand, and it gives light to all in the house. In the same way, let your light shine before others, so that they may see your good works and give glory to your Father who is in heaven. – Matthew 5:14-16
If He's brought you into a dark place, perhaps He is holding you aloft against the night, a tool to shine His glory more brightly against the black.  Maybe He's proving your faithfulness to the devil.  Maybe He's proving His faithfulness to you.
Hold fast.  There will come a time for a new world with no darkness at all.  And for now, the light shines in the darkness even brighter than in the day – and the darkness will not overcome it.