Book Two of the Star-Fae Trilogy has released!! Book One, Halayda, is one of my favorite books ever…so I am very excited about this. 😀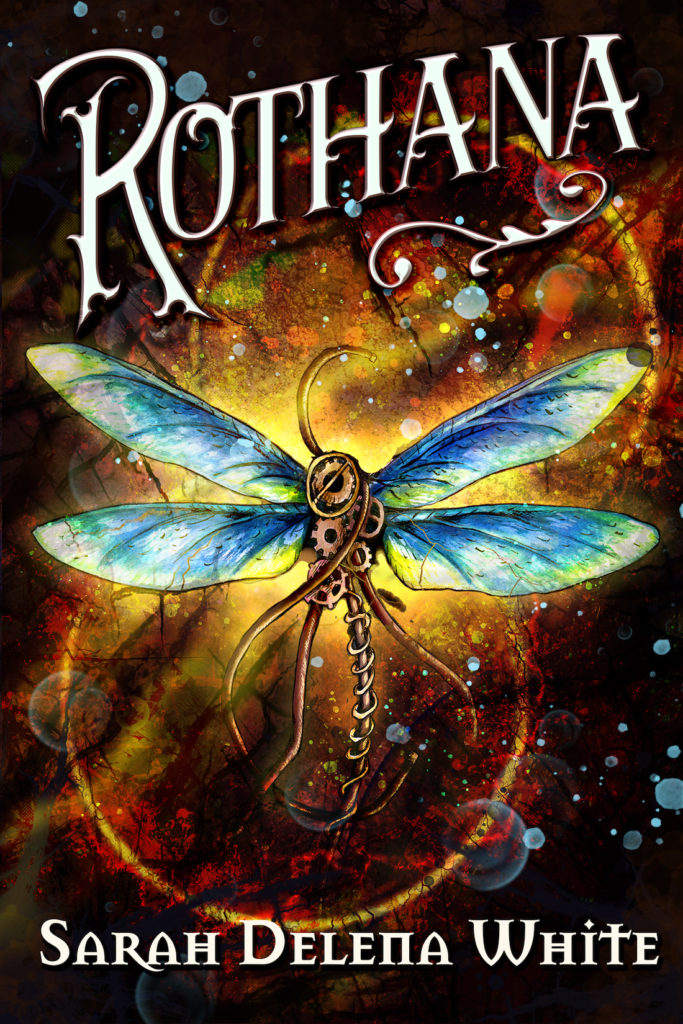 A new queen falls. A death lord rises. An ancient foe looms in the shadows.

Sylvie Imanthiya is desperate to lead Faerie well and deepen the bond with her husband, former king Taylan Ashkalabek. But all hope of that vanishes when the winter solstice ceremony ends in disaster, stranding her and Taylan in the Deathrealm, and stripping the kingdom from her.

With Faerie in chaos, Zad and Diza are separated once again: Zad to reconcile with an old mentor to stabilize the kingdom, and Diza to confront the nefarious Casimir in the mortal realm. But Casimir claims that a greater evil seeks to destroy both realms, an evil that Diza's unique death magic can hold at bay—if she could only remember how.

In the Deathrealm, Taylan is succumbing to the lure of specters from his past, and pushing away Sylvie's love. Overwhelmed by decay and darkness, Sylvie must summon unexpected magic from the soul of Kyure to fight for her convictions and her husband's heart.

Shadows divide them. Their friends are in peril. If Sylvie fails, her marriage and her world will fall.
I had the privilege of reading this book in early draft stages, and OH MY GOODNESS. As much as I loved Halayda?…this book topped it. All the stakes are raised. Every character is even deeper and more awesome. (I won't say any spoilers, but one moment with Zad had me jumping around and squealing with excitement. And another one with Sylvie, too!! *squee*)
Yes, I work with Uncommon Universes Press (the book's publisher), but I've been a Star-Fae Trilogy fan since before then, and I write here as a fan – Rothana is amaaaazing. 😀 If you haven't read Halayda, definitely check out Book One first.
And if you loved Halayda…brace yourself, because Rothana is even more mind-blowing and incredible. ❤️
Facebook Party!
I'm also excited to announce that there is a Facebook party coming up this Saturday…and I'm going to be one of the guest authors featured! There will be giveaways from Sarah Delena White, Morgan Busse, and myself, and games, and other fun – please come join us! Click the image below to check out the event.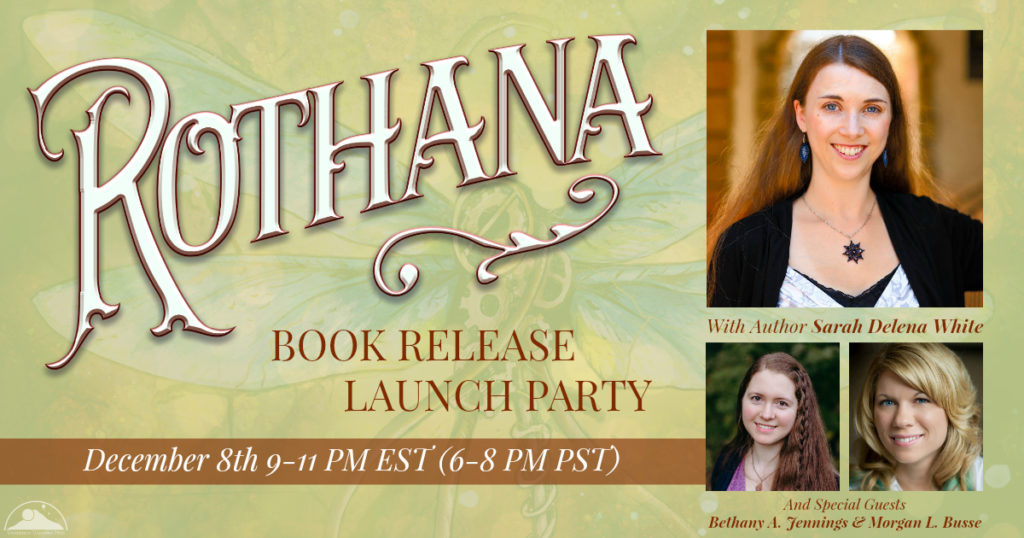 Join Uncommon Universes Press and Laura A. Grace of Unicorn Quester to celebrate the launch of Rothana by Sarah Delena White! Includes games, giveaways, exclusive behind-the-scenes, and more. Also features guest authors Bethany A. Jennings and Morgan L. Busse. Save the date to hang out with these fabulous authors!
About the Author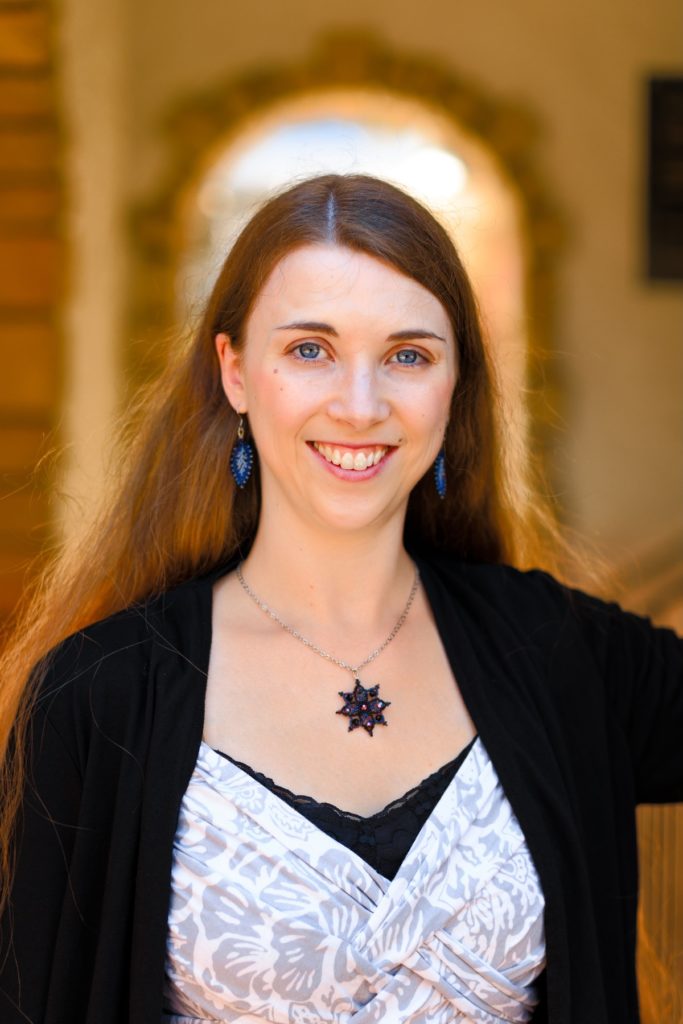 Sarah Delena White was raised by wolves in an alternate dimension. She writes eclectic speculative fiction that reworks mythology with a fine balance of poetry and snark. She's an experienced world traveler who loves to weave world folklore and ancient concepts into vibrant, original story worlds. She is the administrative manager for Uncommon Universes Press. When she's not writing, she can be found making elegant designer bead jewelry, traveling to festivals as a professional ballad singer, drinking tea, and seeking to create the perfect latte. She can be bribed with dark chocolate.
Other Stops on the Blog Tour:
Monday, November 26th
Tuesday, November 27th
Wednesday, November 28th
Thursday, November 29th
Friday, November 30th
Saturday, December 1st
Monday, December 3rd
Tuesday, December 4th
Wednesday, December 5th
Thursday, December 6th
Friday, December 7th
Saturday, December 8th