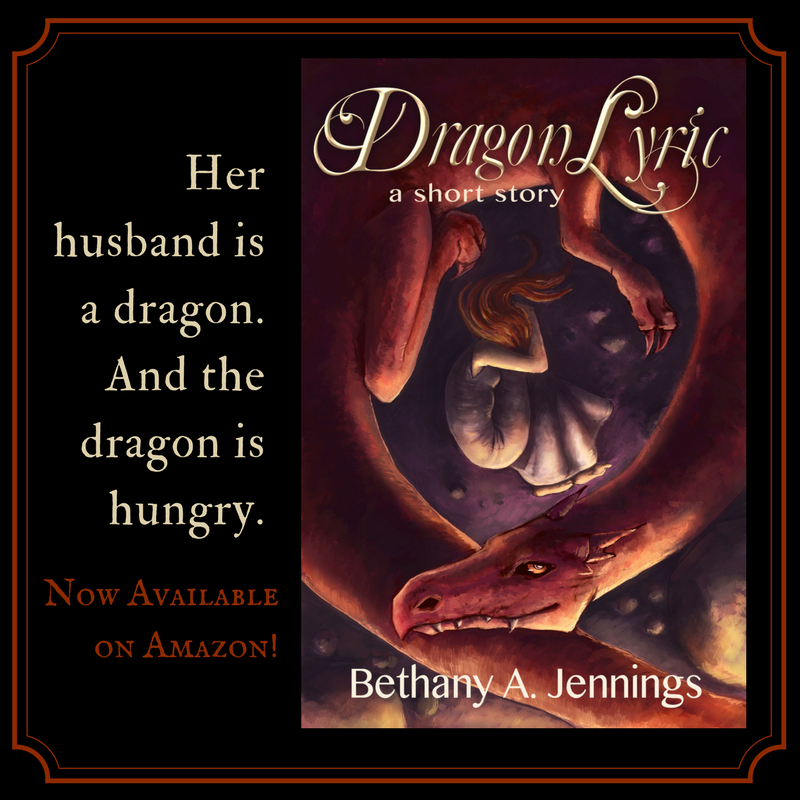 At long last, Dragon Lyric has released!! *throws confetti* Yay!
If you follow me on Twitter or Facebook, you may have seen me post awhile back that my release had been delayed. Turns it out was delayed by about a month – this story required so much more thought and time than I had initially expected. But it's all the richer for it, I hope!
I admit that this story is a bit scary to put out there, for me. It's dark, it's intense, and the ending has proven divisive for beta readers. It also hits on mature themes I never imagined writing about, like spousal abuse and divorce. Because of those things I haven't labeled it YA like I did Threadbare (it would probably be appropriate for most YA readers, but as always, I advise parents to check it out before giving to teens, especially younger teens 🙂 ).
But Dragon Lyric is a story of triumph, of fierceness, and of rebellion against despair. I believe these things and the themes the story contains are vital, and I am so excited to finally share this little book with the world.
In a couple of days, Amazon should merge these two pages into one, but for now you can buy it in paperback HERE and as an ebook HERE.
Stay tuned for more author/editor news, coming soon!