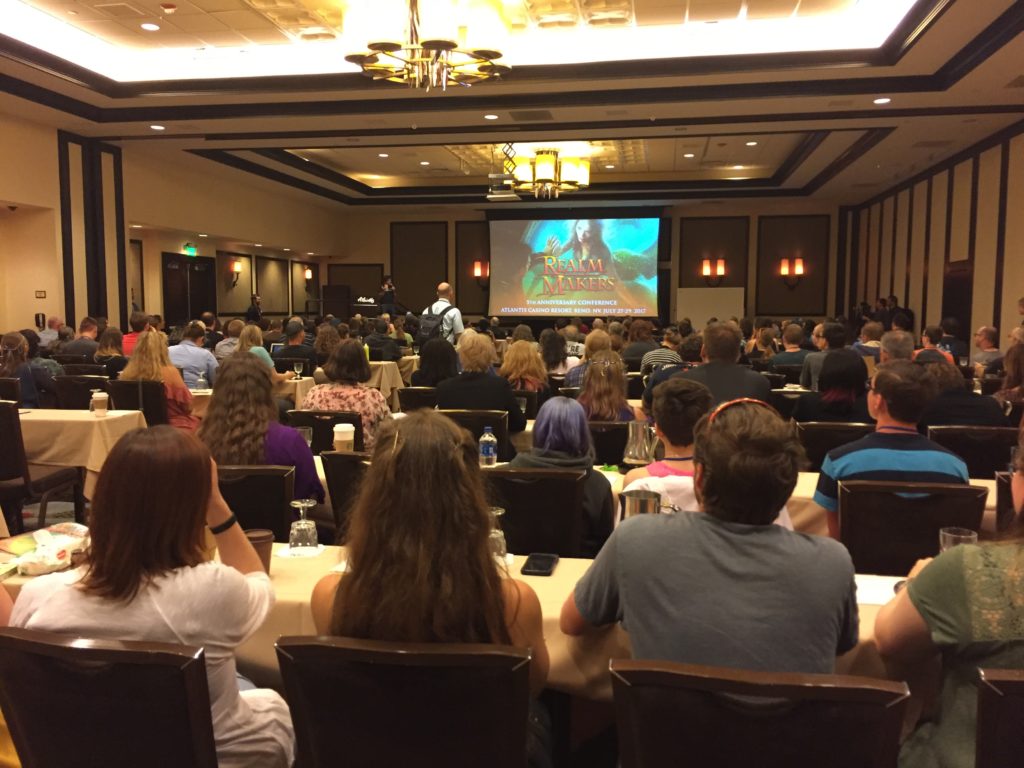 After a long night of flying, I'm back from another amazing Realm Makers conference!
Last year when I went to the conference in Philly, I was struggling as an author. I had just put away my trilogy and was floundering deep in that fresh heartbreak. I was working on a new project, but aware my heart wasn't fully in it. And I was only beginning to unravel some of the intense soul-challenges God had planned for me over my identity and motivations as an author. But I went away from RM2016 refueled, encouraged, and uplifted, more confident in my calling than ever before.
As I expected, that was true of RM2017 as well.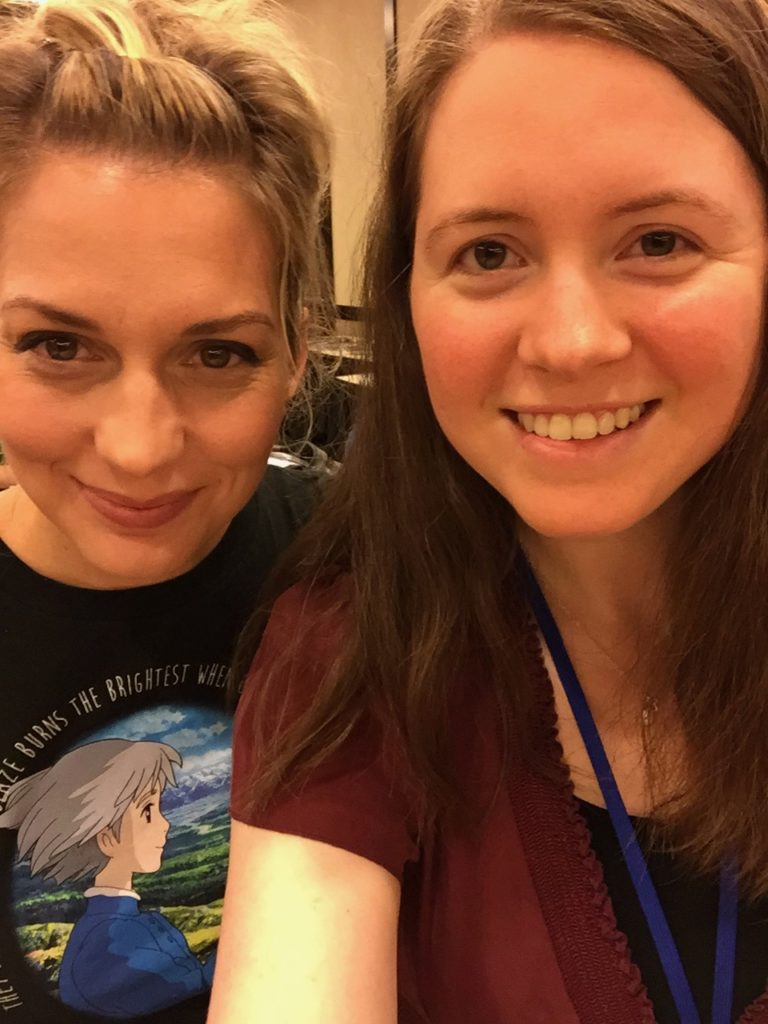 Strangely, my trilogy haunted me all weekend, ever since getting on the plane to Reno. After several months of supernatural peace about it, that's a bit unusual. I'm again praying for guidance on when to return to it, but so far God's answer remains "wait." And I'm still processing how to apply some of the new insights I gained through this conference.
But I had wonderful times of fellowship with friends, and enjoyed some fantastic classes from authors such as Mary Weber, Jim Rubart, Lisa Mangum, and Robert Liparulo. It was so good to meet so many fantastic people for the first time and to reunite with good friends!! And although I didn't agree with everything in his speeches, keynote speaker Ted Dekker was fascinating, with some really good heart-hitting insights as well.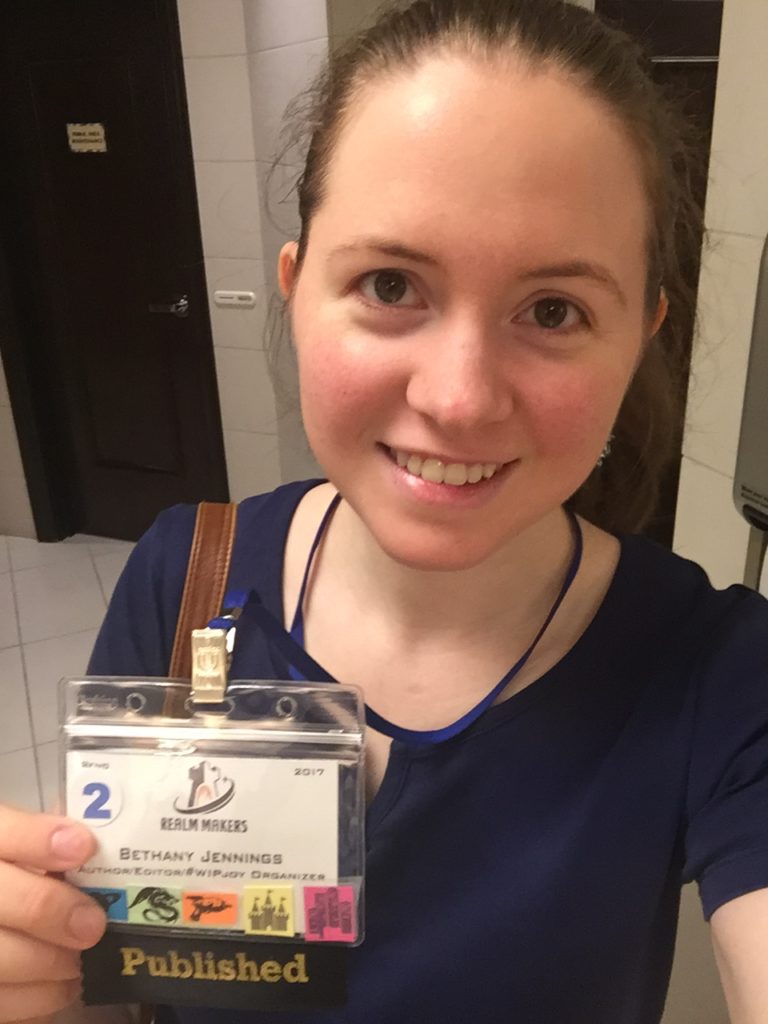 And I was blessed to wear the "Published" banner on my name tag this year! – bearing testament to the fact that I've put out two short stories in the past year. It may feel sometimes like I've been spinning my wheels, but I have truly been moving forward in my writing, and I'm so thankful for Threadbare and Dragon Lyric and those who have read and loved them.
Vendor Table
It was also exciting to attend as a full-fledged businessperson with a vendor table. I had Simmering Mind Designs shirts and tote bags for sale, as well as paperbacks of my short stories and prints of the painting on Dragon Lyric's cover.
Before I launch into some of the other news I have to share, I'd like to mention here that there are still some shirts and art prints left!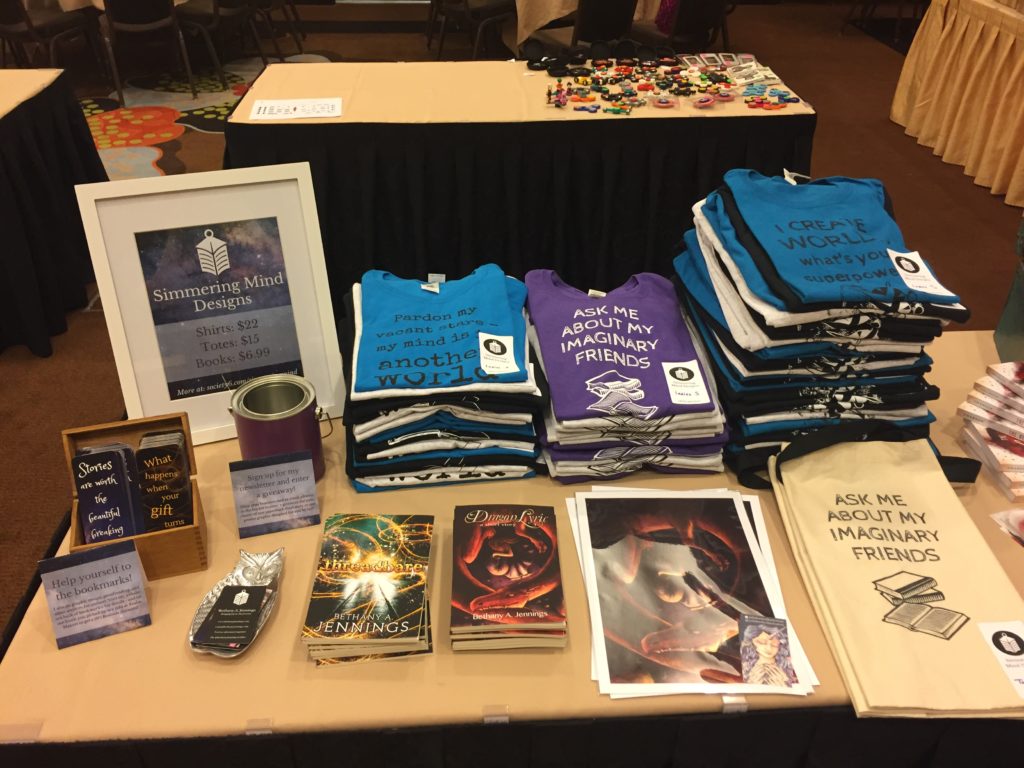 These shirts were a custom batch from a local printer, so they're slightly different from the ones in my Society6 shop, and I'm selling them at the lower conference cost of $22, which will include shipping (although if you're international you may have to pay for the shipping on that).
If you're interested in purchasing a shirt or one of the art prints of Roth and Theryn ($18 shipped), please contact me using the contact form at the bottom of this post!
I have varying sizes and colors for these three designs:
"Pardon my vacant stare – my mind is another world" (blue, gray, and black)
"Ask me about my imaginary friends" (gray and purple, women's sizes only)
"I create worlds – what's your superpower?" (blue, gray, and black)
Raffle Winner
As those of you who went to Realm Makers may know, that purple bucket on my table was for entries in a giveaway (and signups for my newsletter). I'm excited to announce that the winner of the giveaway was Jamie Foley, who chose a paperback for her prize. Congratulations, Jamie!! You are such a delightful person and I'm so glad I got to meet you at RM! 😀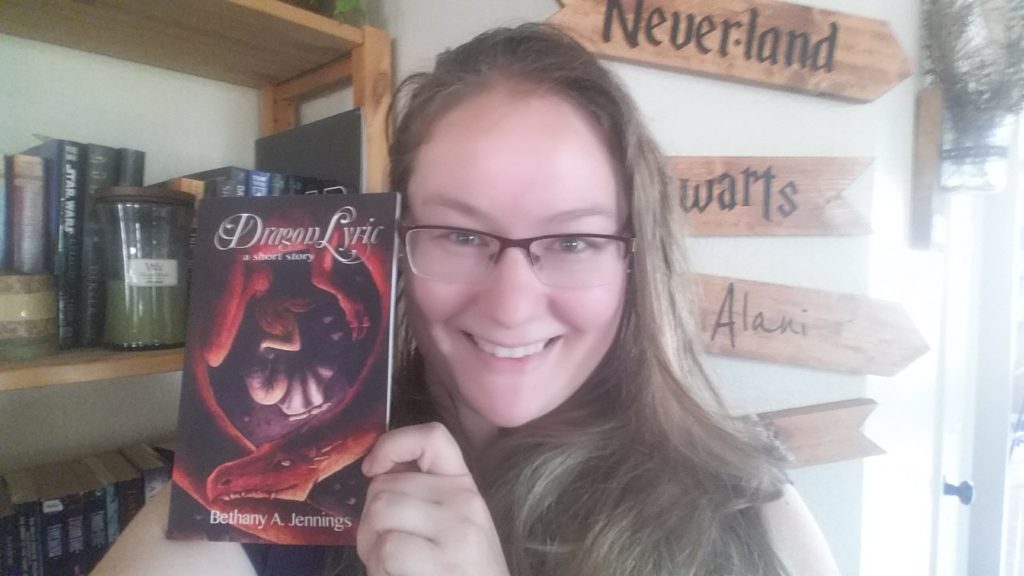 Author Services Changes
And last but not least, I'd like to announce some changes to my author services page. Due to the busyness of this season of life, I have chosen to step back from line and content editing to focus more on proofreading and one of my other longtime loves – graphic design! I am still offering blurb help, definitely. But I am adding a few new things to my repertoire, so if you'd like help with polishing your work and showing it off to the world with graphics, edited synopses, etc., please check out my author services page – I'd love to work with you! 🙂
Current pricing (click HERE for more info on all services and examples of my design work):
Blurb Writing: $25
Promo Graphics: $15 each
Social Media Headers: $15 each
One-Sheet Design and Edit: $30
Synopsis, Proposal, or Query Edit: $25 and up – contact me for a free evaluation and price quote
Proofreading: $0.0035/word ($350 for a 100,000 word novel) – minimum cost $15
Fill out the form below if you're interested in buying a shirt or art print! I can also ship signed paperbacks. 🙂