This is one of those weeks where I bounce from project to project, barely wading knee deep into one story before I splash away to immerse myself in the next.
Technically Daik 11 is my primary project, and I've been putting together character profiles for it and scenes have been running around in my head.  That's been fun, but I haven't been as obsessed with it as in prior weeks.
Yesterday, I spent a good chunk of time writing a scene that had come to me randomly.  I was contemplating the passage in Psalms which speaks of the deer panting for the water, and suddenly I imagined a desperate stag struggling up a beautiful mountain gorge – hunted, fleeing from unknown pursuers, blood running down its leg from an arrow wound…and carrying a sleeping child upon its back.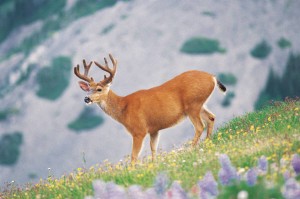 I don't know why the image came to me.  The story idea that blossomed out of it was unusual too, at least for this writer.  It seems almost like high fantasy, which isn't my usual sub-genre, and the scene that I wrote was in third person omniscient, whereas I usually write in very close third person, following one character's thoughts and emotions at a time.  It was interesting, and fun!  I imagined it might be some historical backstory for the world of The Queen in the Wooden Box…  For now I've tucked the scene away, to inspire me sometime at a later date.  (Perhaps I'll post it here!)
Today, I was washing dishes and had the urge to write a kind of satire about mothering, from a superhero mom's perspective.  Imagine a superhero mom's group!
Mom A:  "How old is Rory now?"

Mom B: "Eight months."

Mom A: "Is he sleeping through the night yet?"

Mom B: (with an enormous eye roll) "We've tried and tried, but we just can't get him to sleep well at night.  Every time he wakes up in his crib he starts bouncing off the walls!  Finally we just shut the door and said 'That's it'!  We just let him fly around until he crashes from exhaustion.  Yesterday morning we found him sleeping in the diaper basket."  (She chuckles to herself in a slightly unhinged-with-exhaustion way, and sips her latte.)
Okay, that does it.  I'm off to write this thing.  *rubs hands eagerly*  *scampers away*