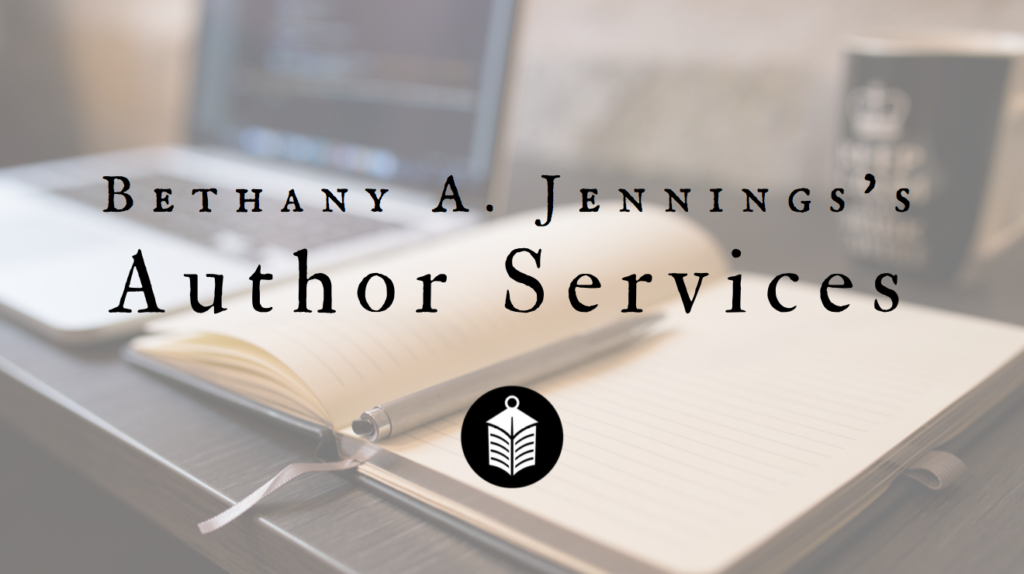 Let's get your story seen!
Whether I'm helping you craft a solid blurb, creating promo graphics to display your book, or polishing your writing until it shines, I love enabling authors to put their best foot forward. It also thrills me to bring simple solutions and aid to areas where authors may be uncertain or not sure where to begin, or where they just need a fresh set of eyes to spot those pesky mistakes we all make sometimes.
I would love to help you and your story shine in this busy book market where it's hard to stand out. If there's anything I can help you with, please get in touch with me with the form at the bottom of this page!
Cost of Services
Blurb Writing: $30 or $80 (depending on the type of project)
Promo Graphics: $15 each
Social Media Headers: $15 each
One-Sheet Design and Edit: $30
Synopsis, Proposal, or Query Edit: $25 and up – contact me for a free evaluation and price quote
Proofreading: $0.0035/word ($350 for a 100,000 word novel) – minimum cost $15
Please note that at this time I am not accepting proofreading jobs longer than 12K due to time constraints. Thank you!
I accept payments via PayPal or check, and I'm happy to negotiate payment plans or prices. I can work with most book genres, fiction or non-fiction. (I reserve the right to decline erotica, sexually explicit content, or other projects that I cannot personally work with in good conscience.)
More details on all these services are outlined below.
Blurb Writing
Cost: $30 to $80 (depending on the project)
Along with the cover, a blurb is your book's first chance to make a good impression. I love the art of crafting strong back cover copy, so if you hate writing blurbs, or you'd just like an expert to handle it for you, let me take what you have and make it shiny!
For $30 I will look over a blurb you've written, revise it, rewrite it, and make it shine for your market so you can reach readers and hook them with your story.
For $80 I will write your blurb for you from scratch: I research the market of your genre, read your synopsis or a detailed description of your book, and your first chapter or two if you have some writing for me to study. (I also can include 2-4 complimentary Twitter-sized pitches.)
In either case, the cost covers consulting with me over email, and as many revisions of the blurb as needed, based on your input. Turnaround time is usually 2-3 weeks.
Promo Graphics
Cost: $15 each
Graphic design is one of my long-time loves, so I was delighted to realize that I could put those skills to good use making beautiful graphics for authors. I can create quote graphics, promotional images, collages, blog post graphics, or other designs. Turnaround time is typically a few days. Here are a few examples of my work:
This slideshow requires JavaScript.
Social Media Headers
Cost: $15 each
Send me information on your needs and the dimensions for the image, and I'll create a clean, crisp, and high quality header that shows off your brand and draws people in to your blog, Facebook page, or Twitter profile. Here are some examples of headers I've created for my own websites and pages:

One Sheet Design and Edit
Cost: $30
Some writing conferences advise bringing one-sheets if you're pitching your work to an editor or agent. A one-sheet describes you and your book on one piece of paper in a style that displays the atmosphere or aesthetic of your novel. This can be tricky or intimidating to pull off if you're not comfortable with graphic design, so it's one of my favorite ways to serve authors. I can either edit your existing one-sheet and offer pointers, or create one for you from scratch. Contact me for examples of my previous work. Turnaround time is typically 1-2 weeks.
Synopsis, Proposal, or Query Edit
Cost: $25 and up depending on the project
Want to make sure you are pitching your work well to an agent or editor? I can look over your synopsis/summary, proposal, or query for you, offer pointers, proofread, and help you tighten and strengthen it so your book is shown off properly. Contact me for a free evaluation and price quote. Turnaround time on a small edit like this is 2-3 weeks.
Proofreading
Cost: $0.0035/word ($350 for 100,000 words) – minimum cost of $15
With a proofread, I will rigorously check your manuscript for errors in spelling, grammar, basic paragraph formatting, and punctuation. I do not work with the actual content of your prose, beyond making sure everything reads clearly and correctly. This is the edit you want if your manuscript is nearly ready to publish, especially if you are indie publishing. Turnaround time on a full novel is 1-2 months.
Contact
I would love to discuss any of these services with you. Please contact me using the form below to find out more!
Note: if you are trying to get in touch with me for any purpose other than editing services, please reach me through Facebook or Twitter if at all possible. This contact box is intended for editing clients only. Thank you!