Drumroll, please!
And the winners of the January 2017 Joy of Writing Giveaway are…
Partial Edit and Review Prizes
Winner of the 10-page partial edit from Katie Morford: Clare Dugmore
Winner of the 15-page partial edit from Ralene Burke: Andie Biagini
Winner of the 3-chapter general critique OR 1-chapter comprehensive critique from Mirtika Schultz: Alyson Bowen
Winners of a 15-page edit (and a 25% discount on a complete edit of their choice) from Sarah White: Anna Bourassa and Benjamin Kocher
Winners of the 10-page comprehensive manuscript reviews from Janeen Ippolito: Diana Alisa Sanchez Costin and Sarah Yoon
Winners of a 15-page edit (and 20% discount on a complete edit of their choice) from Bethany Jennings: Jennifer Acres and Jean Pace
Coaching Prizes
Winners of the half-hour manuscript consults from Katie Morford: Mollie Reeder and Emily Hayse
Winner of the 25% discount on Katie Morford's 8-week fiction writing mentorship course: Hannah Givens
Winner of the coaching sessions (2 half hours OR 1 hour each) from Janeen Ippolito: Jessi Elliott and Cathrine Bonham
Blurb Prizes
Winner of the blurb critique from Katie Morford: Rachel Kennedy Harbour
Winner of the fully written blurb and revision from Mirtika Schultz: Jason Dailing
Books and #WIPjoy Swag
Winner of the World-Building From the Inside Out textbook and workbook from Janeen Ippolito: Jessica Springer
Winners of the #WIPjoy posters from Bethany Jennings: Drea Lee and James Holstein
Winner of the "Don't Lose Your #WIPjoy" mug from Bethany Jennings: Nicola Rose
Grand Prize
And the winner of the giveaway Grand Prize (20-page edit from Bethany Jennings, #WIPjoy poster, and $10 Amazon gift card) is…Jacy Merrill!
*
Congratulations to all the winners! The editors you won prizes from will be contacting you soon.
Thank you, everyone, for participating in this giveaway, and for joining in the fun of #WIPjoy!  Whether you won a prize or not, I hope this month has refueled your enthusiasm and given you hope and enthusiasm to press on with your writing.
If you are interested in the services offered by the editors who held this giveaway, check out the links below to our business pages. 🙂 Any one of us would love to work with you, and we don't bite! 😀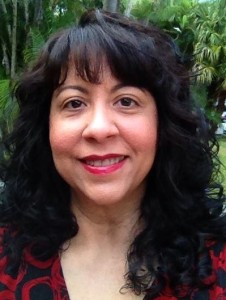 Mirtika Shultz (blurb help)