Awwwww, the fun of the January edition of #WIPjoy is over, and the giveaway too. Now what???
Well, #WIPjoy is coming back in April, Lord willing! 😀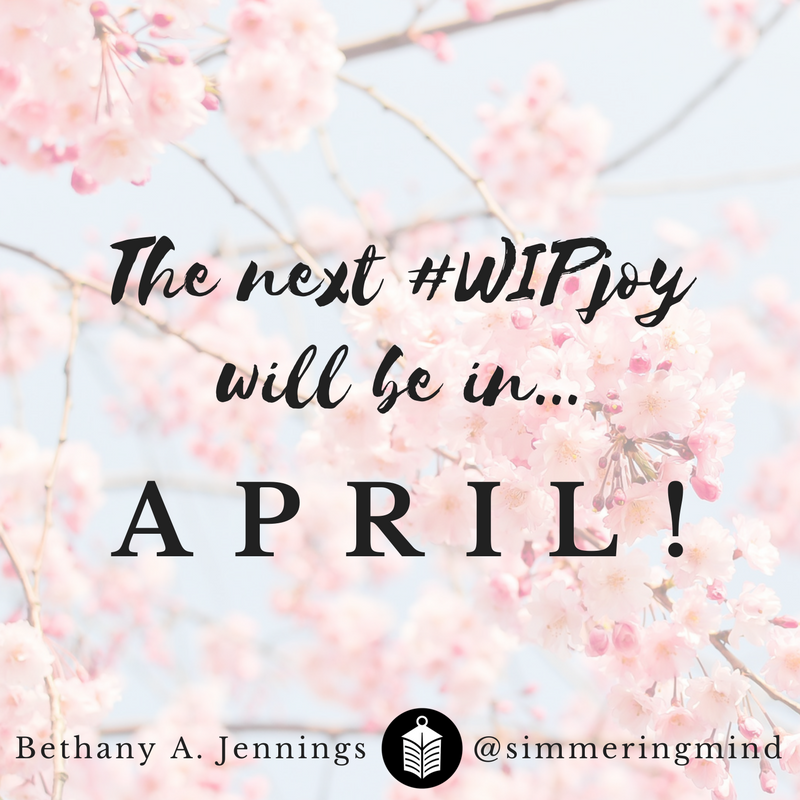 But since I created the first #WIPjoy last year, a lot of similar hashtag games have been created by other authors, so if you're feeling a daily-tweet-shaped hole in your heart and it needs to be filled right NOW, one – or all – of these upcoming games should satisfy that itch! 🙂
Click on the images to go to the hosts' profiles on Twitter and follow them!
#FebWIP
The lovely Reagan Colbert held #DecWIP back in December, and in February she's back with a #FebWIP! All the questions for this one are supposed to be answered by your main character.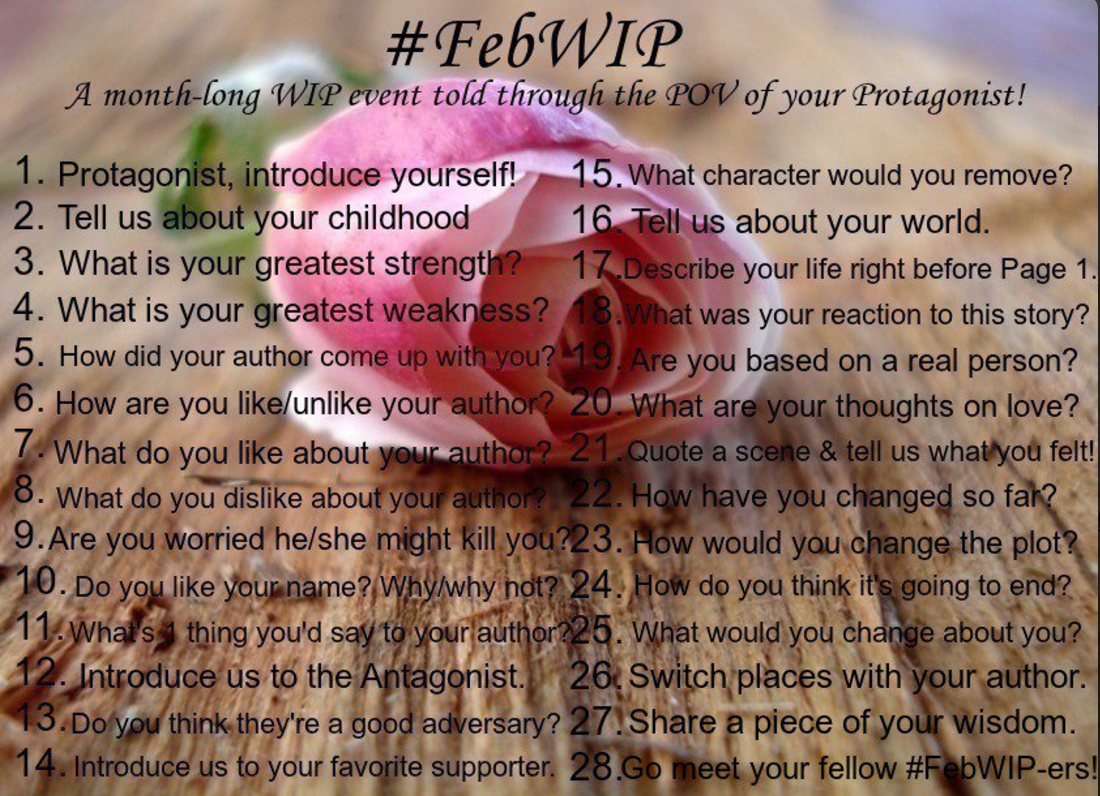 #Authorconfession
A lot of you were doing the #Authorconfession challenge alongside #WIPjoy. Well, good news – there's another one from J.M. Sullivan for February!
#FictFBFeb17
And last but not least, Faith Rivens has made another character-centric game, a daily challenge to help you connect with your character – neatly themed by words beginning in F.
I hope you rejoin me in April for another #WIPjoy, and in the meantime, happy hashtagging! 🙂