So, I have happy news (the next #WIPjoy) and also a bit of happier news (a surprise)!  Read on…
I usually announce the next #WIPjoy at the end of the one that's currently running, but a lot of people have asked me this time when the next one will be – and some people are new to the event and not aware it's more than a one-time thing!  For those reasons I've decided to announce it a bit ahead of time so people can know what to expect.
The next #WIPjoy will be………..
(Drumroll please…..) 😀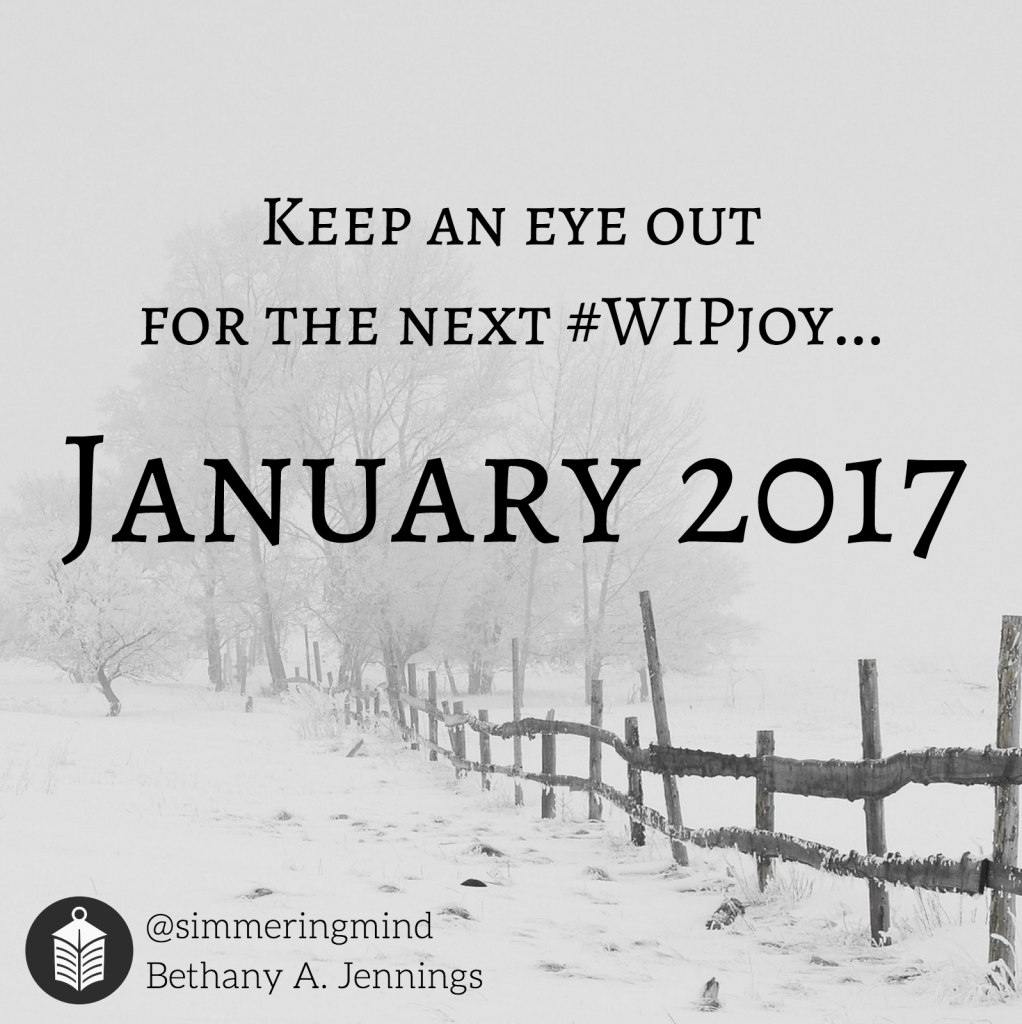 January!
January???  Maybe you're a little dismayed.  It's such a long way off!  But I'm trying to transition #WIPjoy into being seasonal (four times a year! Yay!).  The next season is winter.  And we all know the holidays are crazy, so December is kind of out! 😛
The tentative #WIPjoy schedule for the future will be:
Winter (January)
Spring (April)
Summer (July)
Fall (October)
This year's was a bit off – hence the long gap between September and January. *sad face*
BUT.  But but but.
Here's the happier (for now) news. 😀
To tide people over during this abnormally long gap, I'm going to host a week-long mini #WIPjoy in the middle of November!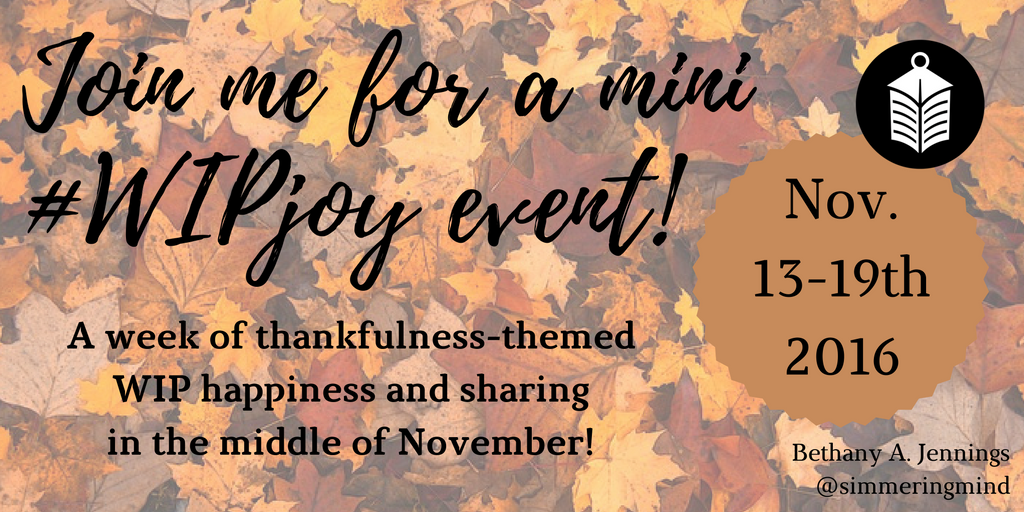 It'll be a week of fun daily prompts – thanksgiving themed, since it's the week before Thanksgiving. 😀  If they'd like, those doing NaNoWriMo can gain momentum and encouragement during that hard stretch in the middle of the month, and those of us not doing NaNo can enjoy it anyway!
I hope to see you there!!
Who's with me? 😀  Leave me a comment letting me know how WIPjoy can be more awesome and serve your author needs even better! ^_^