Things will be pretty quiet on the blog this week because….I'm flying out to Philadelphia for REALM MAKERS!!!
I have been dying to go to RM ever since it existed, so I am over the top excited. 😀 😀  I'm meeting a lot of friends who I've known online for awhile, rooming with some of my best friends and meeting them in person for the first time, getting to learn from experienced authors and professionals in the industry, and getting to have a ton of geeky fun with fellow brothers and sisters in Christ who enjoy speculative fiction as much as I do.  It is going to be a BLAST.
So I'm packing my cosplay stuff for the costume banquet… (Here's me so excited about my costume jacket and arm braces when they came in the mail.  Can you guess who I'm going to be?)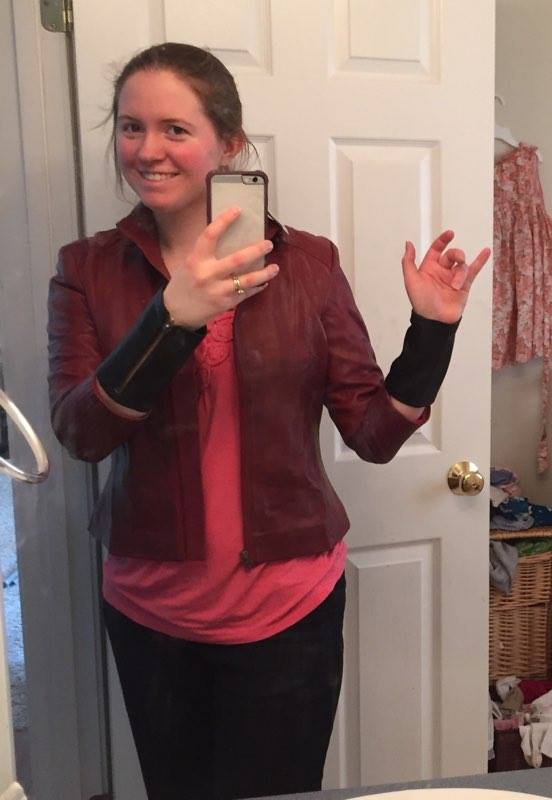 …and my Nerf "arsenal" – which consists of one gun and some darts.  Girly ones, because I can.  When I'm going out shooting I might as well do it with feminine style! 😀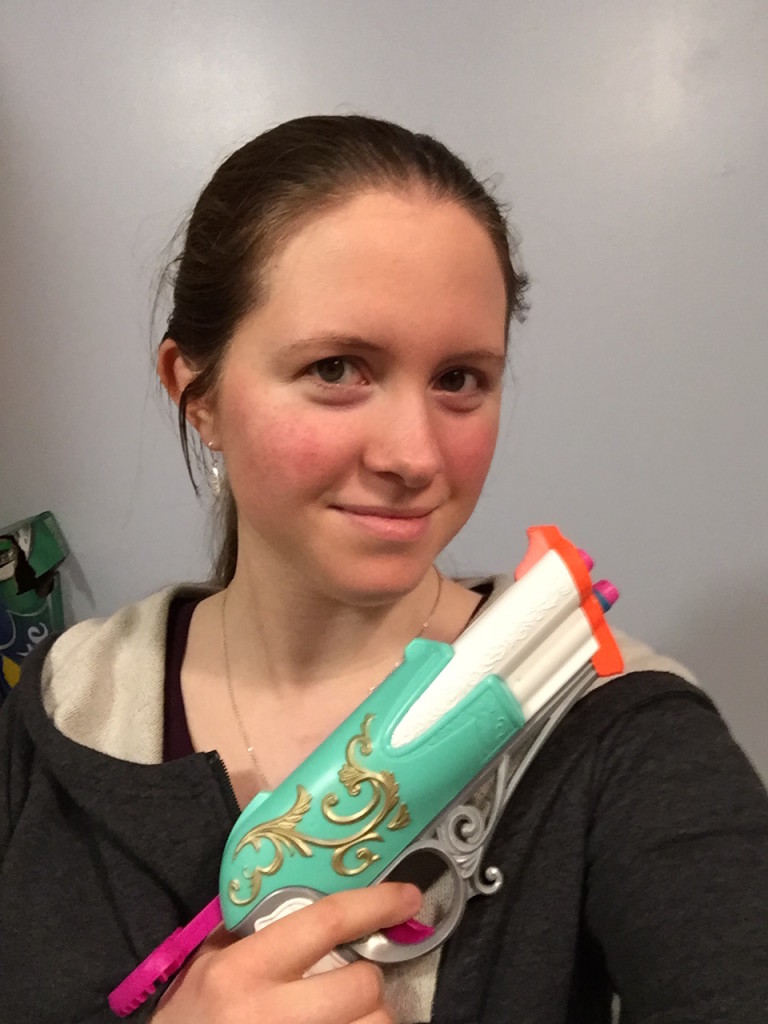 And in addition to the geeky fun stuff, I'm organizing a sample packet of three chapters, plot summary, and a one-sheet for my current work in progress.  I won't be pitching this year, contrary to what I originally thought (due to setting aside my dearest WIP and starting a new one in June), but it's always good to have your materials on hand in case somebody…*gulp*…asks about it!

And between all the packing and prepping before I fly out tomorrow, I'm trying to give my kids lots of extra hugs and loves because I've never travelled without at least one baby since I became a mom!  I know my husband will hold down the fort fantastically and probably better than I do on a given day, 😉 but I will miss him and these four little snugglers! <3
So I may not be putting out a Simmer Starters this Friday, but I will definitely be posting to all the social media with the hashtag #RealmMakers2016, because it is going to be awesome. 😀
*
Are you going to Realm Makers??? Will I see you there?  If not, maybe next year? 😀