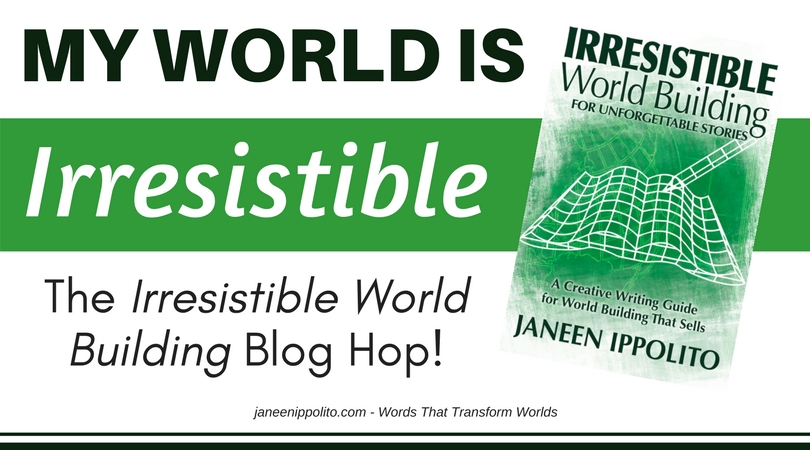 My friend and author coach, Janeen Ippolito, is releasing a new book for writers! Irresistible World Building for Unforgettable Stories: A Creative Writing Guide for World Building That Sells promises to be a fantastic resource for tying my world-building to my stories in meaningful ways. I'm excited to get my hands on a copy!
To celebrate her release, Janeen's made her blog hop into an opportunity for authors to share about their fantastic worlds. So here are some interview questions and answers about the world of my Kraesinia Trilogy. 😀
The Trusted (Book One of the Kraesinia Trilogy)
Current status: writing draft 7 (42K written!…probably about 68K to go!).
About the story:
He is the son of heroes – or traitors.

Trapped in a brutal double life between high school on Earth and war on another planet, Kevin Leansmith must discover the truth about his parents' legacy as soldier-spies, before the forces that destroyed them come after him and his sister – and put the entire universe in jeopardy.
Name your spec-fic subgenre!
The Kraesinia Trilogy is a bit of a genre blend, so in all honesty I'm still not 100% sure what sub-genre it best fits! Most of the time I call it YA science-fantasy. It could also be considered portal fantasy or simply soft science-fiction. There's no magic involved, just high levels of tech and a bit of "science we don't understand yet" in a few cases. My heroes ride large, furry steeds into battle, wielding electric swords and plasma guns…so that's kind of the general vibe. 😀 Kraesinia is simultaneously high tech and pleasantly earthy and ancient-feeling.
What about your world building messes up your main character's life?
The world of Kraesinia is at war with alien forces. And if Kevin doesn't agree to join the Trusted (the human auxiliary of the Kraesinion military), the Kraesinions will wipe every memory of their world from his head before sending him home to Earth…including the crucial information he's just learned about his parents' history there…
What was the first thing that inspired your worldbuilding?
I was initially inspired for this project one day in my early teens, when I realized that there were no female characters (that I knew of) with bionic hands, like Luke and Anakin Skywalker had in Star Wars. I wanted to write about a girl my age with a metal arm. So Thraunya came into being: a teenage teleporting station guard from another planet, with a venomous stinger on one wrist, a metal prosthetic for her other hand, and a sharp, snarky personality. Once she'd popped into my head, quickly followed by the two human teens who would stumble into her teleporting station, the rest of the world spilled out unstoppably from there.
What universal feelings do you explore in your world building—and why?
I love to explore a sense of wonder in my world-building, especially through Kevin, who soaks up every new experience with fresh delight. Kraesinia abounds with danger, but there are also glowing flowers, vivid purple cliffs, kaleidoscopic interdimensional leaps, the comforting and musty scent of heth stables, towers that jut out of the sea, floating vehicles, and anti-gravity arenas.
Another big feeling I provoke with my world-building is the fear of the unknown when your fate is wholly beyond your control. One does not simply travel to another planet and get captured by aliens without feeling terrifyingly helpless. Especially when those aliens can knock you out with a single, swift jab of their stingers. Or erase your memories.
What languages do the characters in your story speak? Do you have a conlang? Share a bit about it!
I do have a conlang – actually a couple of them! And I may create more down the road. I avoid dumping too many foreign words on readers in the narrative itself, but I'm very fond of developing languages, so I've recorded hundreds of words of Kraesinish at this point, and for Drivvandi (the language of the invading aliens) around a hundred or so. Kraesinish is a very lyrical, elegant language, kind of breathy in how it's spoken. Drivvandi is sharp and snappy, heavy on the harsher and deeper sounds.
If you're curious to hear some, here's a video I created awhile back with me reciting the Lord's prayer in Kraesinish:
What is fresh and different about your worldbuilding that hasn't been done before?
One element I really love about my book is how the humans are integrated into the Kraesinion army – in order to facilitate good relationships between the human and Kraesinion races, the Kraesinion military assigns each human a Kraesinion "Companion," who they fight with as a tightly-knit partnership. As a member of the Trusted, you are given a Companion of your same gender, chosen based on a variety of philosophical and personality-based factors for close compatibility. Every battle is fought alongside your best friend. (Or so's the idea…not every Companion pair turns out to be as compatible as intended…)
If you could take any part of your world building and make it into a giveaway item, what would it be?
HETHS. These furry beasties are huge, cuddly-soft, and will rip out the throats of your enemies. What's not to love? 😀 Heths are used in the Kraesinion cavalry, and each one is large and strong enough to carry a set of Companions, trained to defend their riders, as agile as a cat, and as loyal as a dog. My amazingly talented sister-in-law has created and sewn a lot of stuffed animals, so someday when The Kraesinia Trilogy is published, I plan to commission her to make stuffed heths for swag and giveaway items. (And some to keep for meeee…)
Describe a food your protagonist enjoys in your world—and one he/she hates.
How about beverages instead? Kevin enjoys kaiith juice – a thick, green Kraesinion drink that's both sweet and tangy; it's made from kaiith fruit, which looks a little like an elongated green pepper, and grows on trees.
On the other hand, there is cappis milk, which looks and smells like regular cow's milk from Earth…but Kevin finds out the hard way that it goes down like a mouthful of fire, hotter than jalapeno peppers. There's a reason it's served in tiny shots!
Is there any physical item from your world building that would make a big splash in our world?
Well, there's tenatha stone, which is purple and glows at human touch (at least, some particular human touch) and can be used to facilitate teleporting. Teleportation would make a big splash on Earth if it was publicly known to exist!
Share a short excerpt from your story that shows off really cool world building.
This part features Kraesinion stingers. 😀
"You can't fool me, Ori." He pronounced the youth honorific as though it was an insult. "Earlier you said this human was a security threat. You said he needed to stay with his sister and you were oh-so-concerned about his safety. And now you're running around the base together, and saying he's a trainee sent here by mistake. If not for the lies, I'd think you were completely incompetent. What are you up to? I demand you tell me."

Thraunya fought through the pain to suck in a deeper breath. Her mind spun, producing nothing. Think faster, think faster!

"Answer me!" He swooped forward, pinning her against the wall with his forearm across her throat.

Thraunya buried her stinger in his shoulder with a growl. A weak little spit of venom shot into his muscle. The sensation turned her stomach. I'm venomless. Defenseless. True fear, for the first time, settled into her middle like a ball of ice.

Or Laushen grinned. "Forgot you already used up your store on the humans?" He pressed her throat harder, stinger pricking against her skin. Dark spots swirled in Thraunya's vision. "That pathetic single stinger won't even touch me. I have almost enough in this one gland to stop your heart. So either you can tell me right now what you're doing, or I can sting both of you and—"

Through the dance of darkness, a fist came flying at Laushen's face.
Intrigued by what you've heard about Kraesinia? Follow my Facebook page for regular snippets of my writing, subscribe to my newsletter, or join my Facebook reader group for up-close and personal updates on my writing progress and more insider info. 😀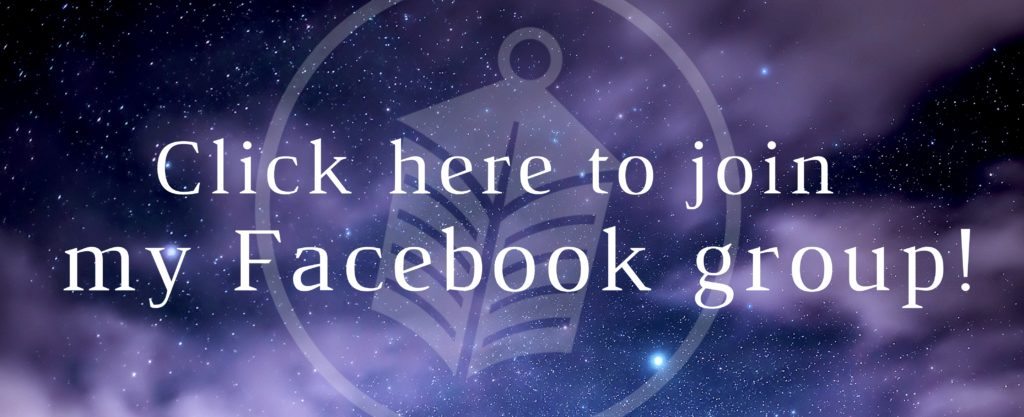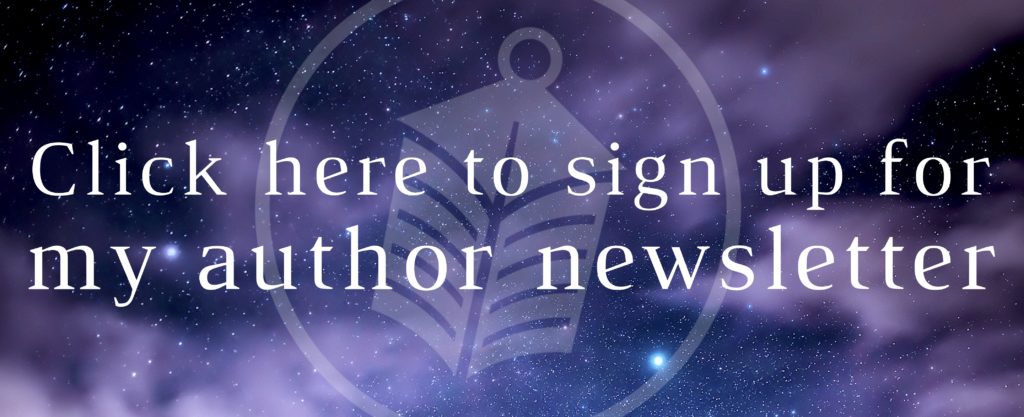 More about Irresistible World Building for Unforgettable Stories
I'm really looking forward to using this resource as I develop Kraesinia even more for this draft of the trilogy!
Here's more about Janeen's book:
Write stories with worlds that create lifelong fans and fandoms!

Irresistible World Building for Unforgettable Stories contains key methods and tips on how to weave your world building into every aspect of your story, from theme to plot to character arcs.

-Use writing prompts and exercises to jumpstart your creativity
-Get ideas on how to refresh world building genre tropes while still hitting reader sweet spots
-Learn to embrace your inner geek and passions to connect your world building with readers

Vivid world building is great. Vivid world building that sells? Even better!
Buy Irresistible World Building for Unforgettable Stories on Amazon!
Or add it to your Goodreads!
About Janeen Ippolito
Janeen Ippolito is two authors for the price of one! She creates writing resources and writes urban fantasy and steampunk. She's also an experienced teacher, editor, author coach, and the editor in chief of Uncommon Universes Press. In her spare time, she enjoys sword-fighting, reading, food, and making brownie batter. She believes that words transform worlds and that everyone has the ability to tell their story. Two of her goals are eating fried tarantulas and traveling to Antarctica. This extroverted writer loves getting connected, so find her on Twitter, Facebook, Instagram, and at her website: janeenippolito.com
Sign up for her newsletter HERE!
Check out the other posts in the blog hop!
April 30 – Claire Banschbach (https://clairembanschbach.wordpress.com)
May 1 – Doug Triplett (https://dougtriplett.com)
May 5 – Sarah Delena White (https://sarahdelenawhite.com)
May 6 – C. O.  Bonham (https://cobonham.com)
May 7 – J.F. Rogers (https://jfrogers.com)
May 8 – Anna Tan (http://blog.annatsp.com)
May 9 – Shannon Stewart (https://shannonstewartwrites.wordpress.com)
May 10 – Laura A. Grace (https://unicornquester.com)
May 11 – Bethany Jennings (http://simmeringmind.com) <– You are here!
May 12 – Jebraun Clifford (https://jebraunclifford.com)
May 14 – Tabitha Caplinger (https://www.tabithacaplinger.com)
May 15 – Amelia Nichole (http://amelianichole.com)
May 16 – Amy Brock McNew (https://amybrockmcnew.com/guts-on-the-page/)