Let the September 2016 #WIPjoy Begin!
September 1, 2016
Time for another month of celebrating our works-in-progress and encouraging one another in our writing!  I'm thrilled to see many, many new faces tweeting and sharing this time.  What a joy! 😀
If you're a writer with a work-in-progress, you're invited to join the party!  Tweet it, Facebook it, blog it, or even Instagram it!  Just make sure to include the hashtag #WIPjoy in your public social media posts so other writers can find you. 🙂
Here are the daily challenges for the month of September.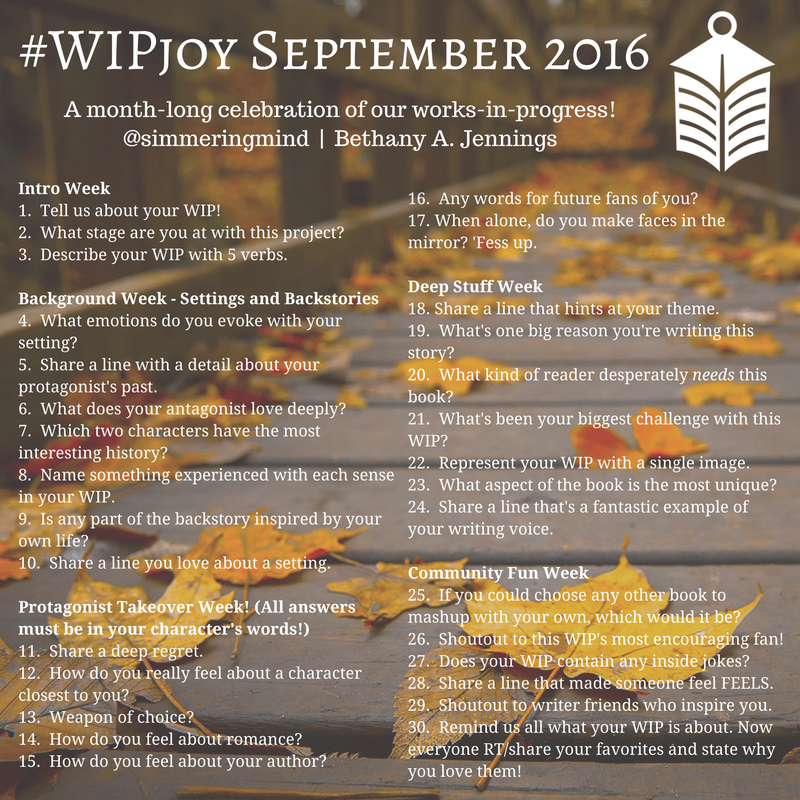 2 comments