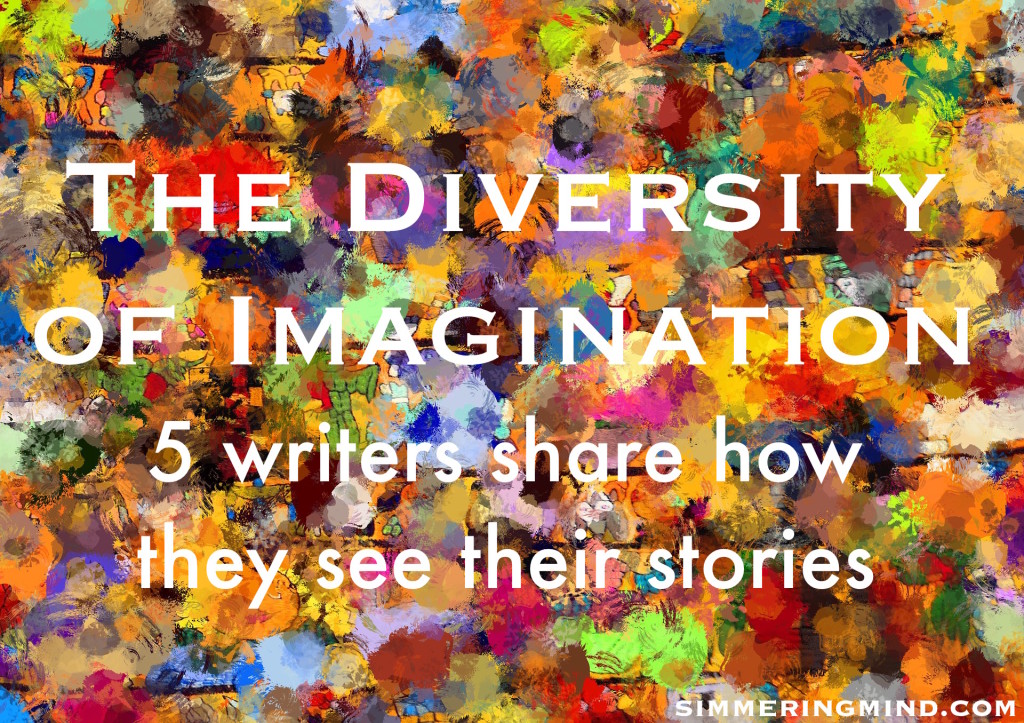 I love to hear about how radically diverse our souls and minds are, as human beings.  It's part of why I love Myers-Briggs so much.  It's delightful and mind-blowing to me how very differently people can approach similar things!  It's what makes the world exciting and fun, that none of us quite think the same way.  It's why our souls are so endlessly fascinating and we can keep getting to know more about one another forever.
Over the past week, I've been thinking specifically about writers and how we approach the task of getting to know our stories.
5 Different Imaginations
All my musings were sparked when I spoke with a writing friend, Janeen Ippolito, about our different approaches to writing and how our imagination handles our stories.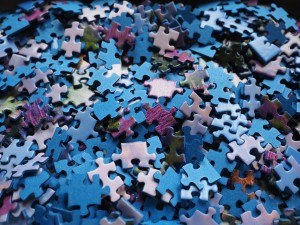 Janeen Ippolito – A Puzzle Approach
Janeen explained her approach like this:
I'm a major story collager. … I'm constantly moving pieces of story around into different realms. Stories, plots, characters, settings, creatures, all of those things. I've had plenty of things not fit and then are much happier other places. It's making a system where everything fits and making the characters truly happy and fulfilled psychologically, emotionally, and spiritually. I handle it a lot like therapy. Tough love character and plot therapy.
Janeen's approach sounds to me like her imagination dumps out a ton of puzzles into a heap, and she's organizing and sorting and fitting everything where it ought to go. Sometimes a puzzle piece ends up in the wrong box and has to be moved.  She's on a mission to make sure everything fits in where it should.  She often closely examines a character and digs deep down to understand what they need, and what their true place is.

Bethany A. Jennings – A Painting Approach
Janeen's approach was so foreign to me!  Move an element from one story to another??  I almost never do that.  If I invent an element for one story, even if I delete it entirely, in my mind it still "belongs" there.  The way I think of my writing projects is entirely different.
I explained my approach like this:
I look so much at the integrity of the whole idea, as a whole. … For me it's like taking a vision and fleshing it out until it is complete and whole and vivid, going down to the nooks and crannies to understand it and make the finished product as epic as the glimpses I got in my head.
For me, getting to know my stories is more like painting a picture. I have a vision in mind from the beginning.  I sketch it out.  I add more detail.  I add color.  If something I visualized doesn't look right on the canvas, I paint over it with something else.  To me it makes no sense to then take the painted-over element and draw it on another canvas elsewhere!…it's still there down under the top layer, quietly tucked beneath the finished masterpiece.  It might never see the light of day, but maybe it still provides a little bit of color or form to the finished product.  Each book is a painting of its own, some of them roughly sketched and some fleshed out to bright color.
RJ Conte – An Investigation Approach
Very different from either of us is my friend RJ Conte (who is an ESFJ).  Drawing her inspiration mainly from real life experiences and the people around her, she described her story-forming process as:
For me, it's a character or a scenario that boggles my mind and makes me think, and then it's figuring out the deepest recesses of that character's heart as he or she goes through the situations life has thrown their way. Like saying, "Why WOULD someone do that or respond that way?" or "How would someone like that change?"
As many of her stories are issue-driven contemporary works, RJ considers her approach to be more like an interrogation or deeply getting to know a person and understand how they tick.  All other story elements are built around the characters and their relationships that are unique to each story, many of them drawn from her own experiences.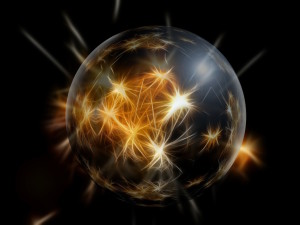 K.M. Carroll – A Snowball Approach
K.M. Carroll, another speculative fiction writer, has yet another completely unique approach to finding and understanding a story.  She said:
There's this strange game called Katamari, where you roll a ball around and stuff sticks to it. First you're collecting lint and paper clips and crayons, then you're catching furniture and trees and buildings and clouds and rainbows. The idea (I think) is to collect enough mass to build a star. For me, building a story is like that. I start with a concept. Then I roll in characters. Then I build on their arcs and goals. Then I collect more cool worldbuilding ideas, and the ball gets bigger and bigger. But I can't start writing until I find the Oomph, the magic, the particular sparkle that makes me excited to write it. That's when it becomes a star.

H.L. Burke – A Casual Stroll Approach
H.L. Burke, an ENFP, has a more laid back approach than any of these:
It's like taking a walk for me. I know where I'm going and generally how to get there, so I just start walking through the world, heading towards my story's ideal conclusion, sometimes with highlights I want to see along the way, sort of how I might go into town for the bank but know very well I want to stop at the coffee shop and maybe browse the bookstore next to the bank and if I have time take my kids to the playground. This usually happens pretty instinctively and impulsively. I don't pre-think my books much. They sort of spring fully formed from my head, wearing plate armor and all that. I may get distracted a few times along the path. I may meet someone along the way and end up talking to them for longer than I mean to or ask them to join me in my errands when I didn't plan to, but I almost always end up at the destination I'd originally planned, maybe just with a few unplanned detours. My first drafts are also very similar to my final drafts. I rarely make big changes once things are on paper. I'll make little changes all over the place, but big changes, not usually.
Each Writer Unique
My guess is that each one of us has a different way of imagining our stories, a different emotional approach to seeing and interacting with the ideas, and a different way of shaping them into the finished product.  It might even vary from book to book, too!  Perhaps writing The Kraesinia Trilogy feels like endlessly adding layers to a painting because I've been revising for years…I'll be interested to see how writing a brand new draft of a book will feel to me.
I'd love to hear how your imagination works, fellow writers.  Is it like any of the approaches above?  Or is it entirely different?  Let us know in the comments!