Things look a bit different around here and on my social networks today! I'm refreshing the look, with a new author tagline – Stories that Sever the Shadows.
While I liked my former tagline, "Bringing Joy to the Journey," it felt too shallow to me. It didn't dig deep into the marrow of why I do what I do. I want to sever shadows! I want my stories to pierce the shade so that journeys through the dark can have joy and hope.
While ideally they are comforting in their own ways, I don't aim to write books that pat you tritely on the head and keep you comfortable, but rather fierce, intense tales that grip you, impact you, and inspire you toward victory and triumph.
Exciting changes and news!
I also have some more exciting news coming. 😀 My first email newsletter goes out on Thursday September 21st! Subscribers will get the earliest glimpse of my graphic and prompts for the upcoming #WIPjoy, and in this letter I'll also talk about my current writing projects and my plans for the near-future…as well as some exciting new opportunities to connect, see sneak peeks, and maybe win giveaways. 😀
Make sure you're subscribed so you don't miss it! Sign up here by clicking the linked image below: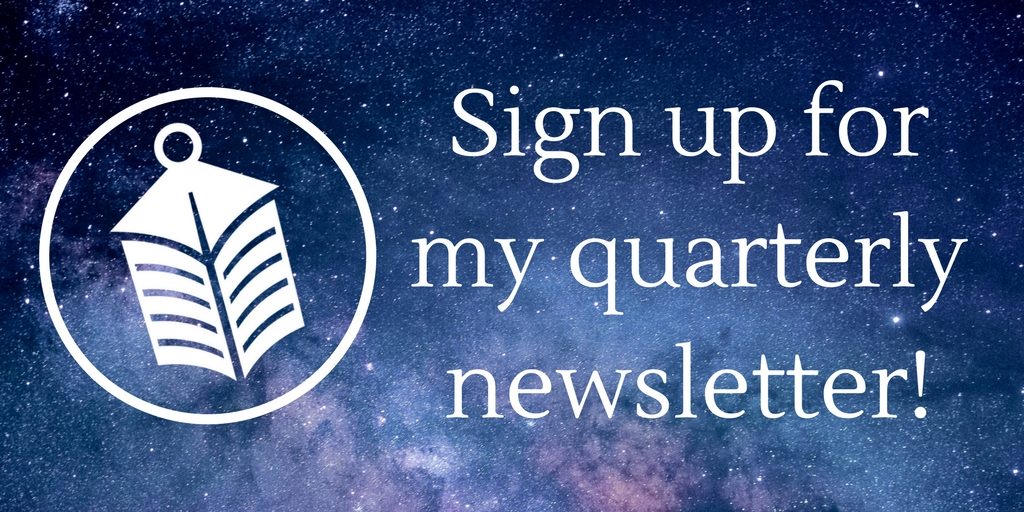 What do you think of the new tagline? Does it describe my writing well for you? Let me know in the comments! 😀