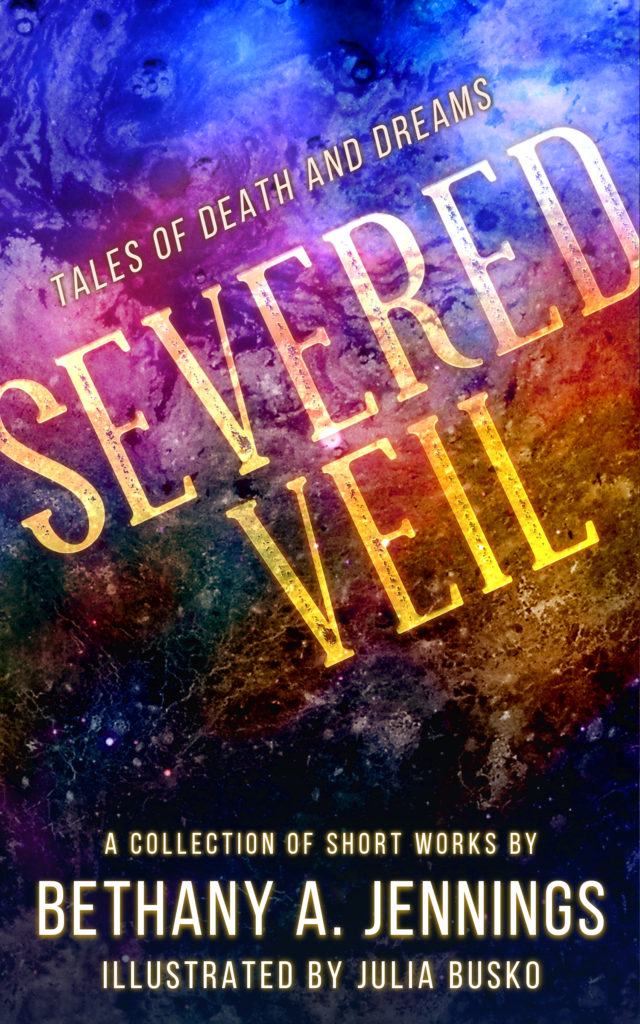 Severed Veil is here!!!! 🎉🎉🎉
You can download it as an ebook, order the paperback from Amazon and get it fast, or you can order the paperback directly from me – signed and with a special pack of book swag! All the links are below. 
It's also in Kindle Unlimited, so if you're a KU member you can borrow and read for free!
I hope you enjoy these little stories and pieces of my heart, and the beautiful art that Julia Busko created to go with them. (Pssst, the paperback is especially beautiful! She did my formatting too, and designed the layout of the illustrations, and it is gorgeous. 😍)
It is a joy to finally share this little book with the world!
LINKS:
Paperback: https://www.amazon.com/dp/1723793027
Signed paperback with swag (order form): https://goo.gl/KpVByA
Ebook: https://amzn.to/2JscBbA
Add to your Goodreads: https://bit.ly/2Qh7ixX