I apologize for not writing more often. This week has been pretty busy, what with Christmas coming, a cranky baby, and the excitement of a new for-fun story project that has kept me up to late night hours typing away.
Stuck in my head today: The Firefly theme song. "You can't take the sky from me!"
Deep and important thoughts pondered today: The reality of Christ's birth, and how it was probably so different from what we imagine. Our pastor preached a couple of weeks ago on how willing Mary and Joseph were to obey God, even though it meant suffering. Imagine! It was supposed to be the happiest time of their lives – the anticipation of their nuptials – and instead they were dealing with the suspicion and social shame of a pregnancy before they were wed. Probably most people thought they were fornicators and liars, maybe some thought they were just plain crazy. Did even their families believe them? Then all this ignominy culminated in a dirty, miserable birthing experience in a stable, of all places. "Silent night / Holy night / All is calm / All is bright" – yeah, right! Mary has to have been a very strong young woman, and Joseph a courageous man. I can't wait to meet them in glory someday.  (These ramblings were inspired by this posting at The Blazing Center.)
Quote for today:
"Have this mind among yourselves, which is yours in Christ Jesus, who, though He was in the form of God, did not count equality with God a thing to be grasped, but made Himself nothing, taking the form of a servant, being born in the likeness of men. And being found in human form, He humbled himself by becoming obedient to the point of death, even death on a cross." – Philippians 2:5-8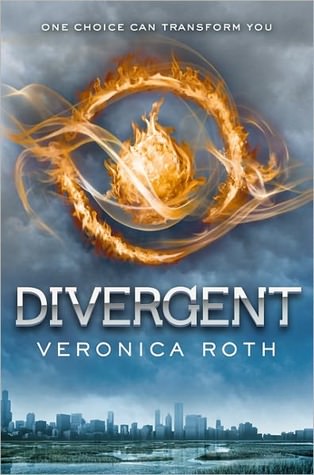 Reading this week: Divergent by Veronica Roth. I hope to have a review up of this soon, but unfortunately it is not doing well in holding my attention, so it's been sitting untouched for several days.
Writing this week: My writing has been all play and no work this week. I've been writing what I call a "fall from the sky" story – taking characters from multiple books, movies, and my own stories and putting them all together (as if they had "fallen from the sky") to see what happens. It's marvelous fun! I don't write them very often, but I was inspired by my dream last week where a character from my book found the One Ring and had to destroy it. Here's an example of what this story is like…*blushes* Hopefully it doesn't keep its grip on me for too long, because I do need to get back to "real" writing, but I have an audience of at least one person begging me to write more…
Lord Voldemort paced across the empty obsidian chamber, sizing it up with a dim smile of approval. "Yes…this will make excellent headquarters."

A panting Lucius Malfoy appeared in the doorway, wand in hand. "We have subdued the creatures, my lord," he announced. "I am not sure we will even need to Imperius them all."

"Excellent." Voldemort kicked over the man he had killed mere moments before. The body was still warm. "He was right about one thing," he mused, leaning over the corpse. "There can only be one Dark Lord. We will overthrow this Sauron, and to do so we must fight him with his own weapons. Find me this Ring our friend here so graciously told us about – and get me Harry Potter. He must not be permitted to find it first."

He smiled down at Saruman's stiff body, and wrested the staff from the dead wizard's hands.
Yes, I know, I'm terrible. Hehe.
Who would win in an epic battle? Voldemort absolutely outmatches Saruman, but could he conquer Sauron as well…? And we haven't even gotten to the Cybermen yet! I might even throw Darth Vader into the mix for good measure. But I think he'll find the Force somewhat lacking in Middle-Earth…
Okay, now I'm embarrassed. I don't call myself a geek, buuuut…
I'm going to hurry off and do something very useful and productive now.