Coming Next Week – the Mini November #WIPjoy!
November 9, 2016
All writers welcome! Join us next week on Twitter, Facebook, or Instagram, or even your own blog – and share some things you're thankful for about your WIP! If you're doing NaNoWriMo, it could be an excellent pick-me-up for that slump in the middle of the month, and if not, it's a great chance to connect with other authors and be excited about our work together. 😀
Here's the list of prompts for the week…can't wait for this mini WIP celebration!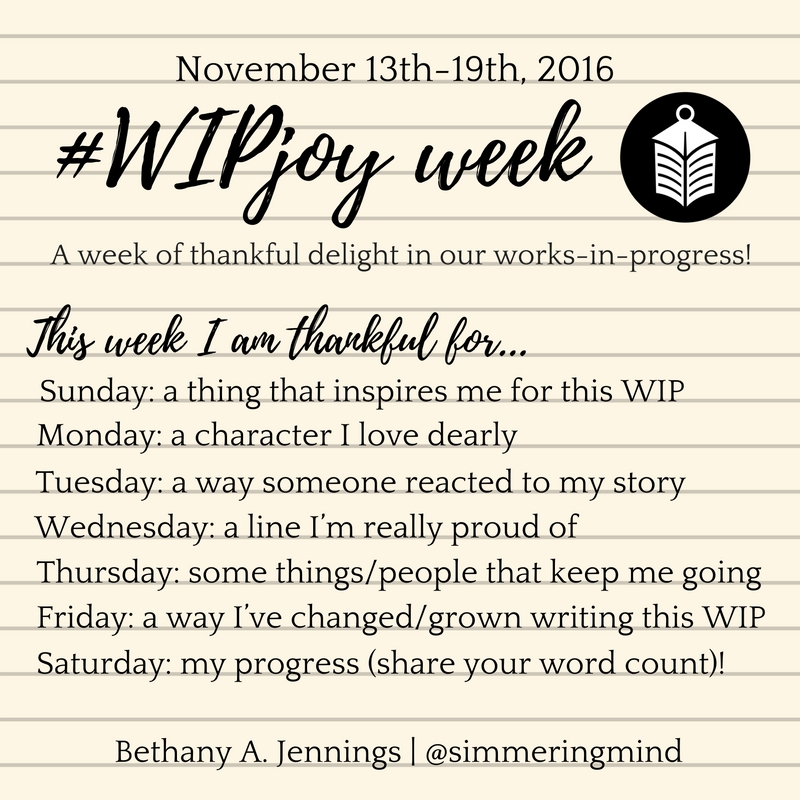 2 comments