Hello, friends – if you've been at the Simmering Mind in the last few days, you may have already noticed that things look a little different around here!
I haven't blogged much lately (and missed some Simmer Starters…eek), but I've been hard at work.  Mostly this work has involved four small children and that thing we call "real life," but I've also been busy working on my new story…and then there is this!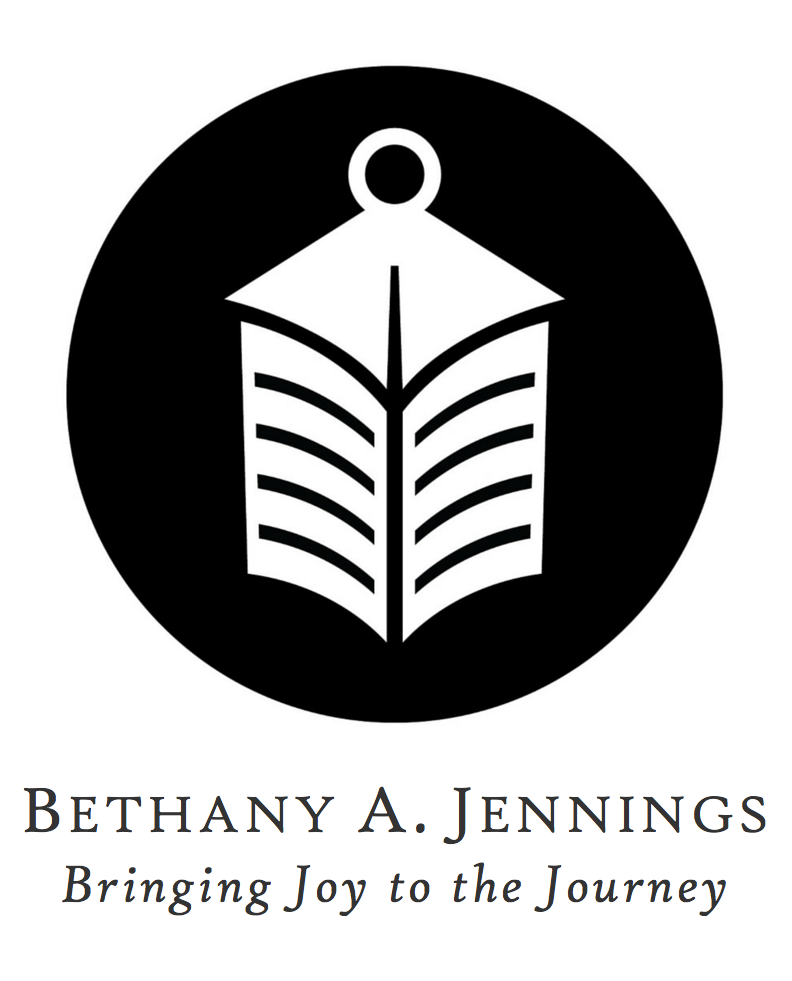 My husband and I designed my author/blogger logo together, and I am totally in love!!! 😀  It represents so many things…
BOOKS.
Light.
Being a light in the darkness.
Illumination through reading.
God's word being a lamp to our feet and a light to our paths.
It kind of looks like a TARDIS. (I promise that actually wasn't intentional!) 😀
My husband and I had the same exact concept, to blend a book and lantern together – we've been jokingly calling it "the blantern" 😛 – and it was really a team effort to take it from a rough concept to the beautiful graphic above (the digital side was ALL my husband's work, people…he's amazing!).
This symbol perfectly illustrates my aim as a writer and a blogger – to make people's paths brighter and broaden their perspectives in a dark world.
In keeping with the lantern motif, I've redone my blog look!
But I had to keep the purples, and I had to keep the STARS.
Stars give light in the darkness.  Stars are what you see above you as you journey through the night.  Stars are a symbol of "infinity and beyond," reminiscent of my favorite genre, sci-fi.  And because God is awesome, stars are not only pretty, but also a tool we can navigate by, and trace pictures and myths.  I have long felt a kind of closeness to the stars. 🙂
And hand in hand with having a logo, I have a new tagline:
Bringing Joy to the Journey
This is my passion: in writing, in blogging, and as a person.
I want to bring joy.
I want to bring the joy of a good story.
I want to help people find their own joy along the road, appreciating that every step on the journey is meaningful, even the places where it seems like they are stuck and not moving forward.
I want to shine forth the joy that comes when we have Christ, and when we are fully submitted to God and serving Him with our lives.  People talk of the peace that passes understanding, but seldom of the intense joy and delight that comes of turning your whole self over to God with no reservations.
Not everyone I make contact with in my journey as an author and blogger (and #WIPjoy organizer!) shares my faith, so I do want to be sensitive to that.  My goal isn't to push an agenda on people or preach at them, but to support and uplift them as human beings, and to share with them the love of Christ and be an example of His joy.  Joy is infectious!  I aim to be an encouragement to all.
But this is who I am, my identity. This is where my light comes from.  My desire as a Christian is to stir others up to seek God like this, to have this joy and this consuming desire:
O God, you are my God; earnestly I seek you;
    my soul thirsts for you;
my flesh faints for you,
    as in a dry and weary land where there is no water.
So I have looked upon you in the sanctuary,
    beholding your power and glory.
Because your steadfast love is better than life,
    my lips will praise you.
So I will bless you as long as I live;
    in your name I will lift up my hands.

…for you have been my help,
    and in the shadow of your wings I will sing for joy.
My soul clings to you;
    your right hand upholds me.

From Psalm 63 (emphasis mine)
I'm so excited about my journey as a writer! – and I pray that I will be able to bless your journey through life with my stories, my blog, and all social media fun as well.
Hopefully I will be back in the saddle soon with some fresh new posts and some Simmers compilations! 😀  I'm so grateful to those of you who follow the blog and take an interest in my writings.  Thank you so much for reading!
*
What do you think of the new website look? If you're an author/blogger, do you have a logo? What does it look like, and how did you go about designing it?