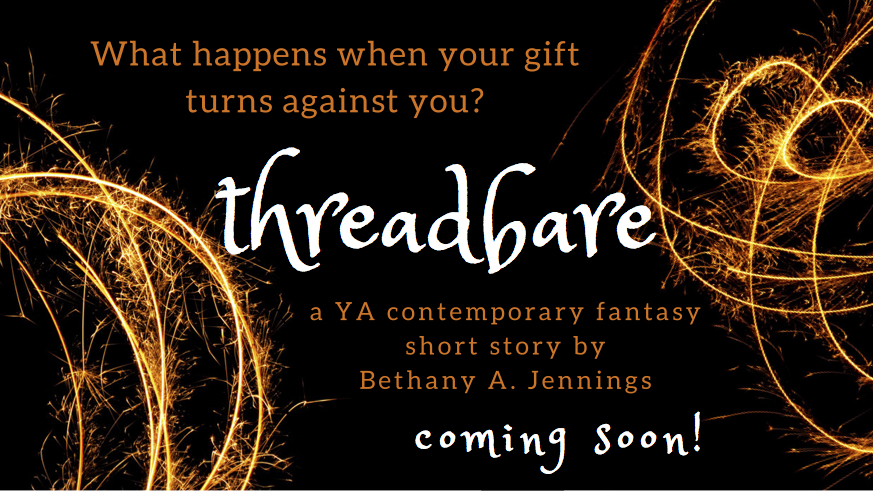 Hi, everyone!
As you may have heard through Facebook or Twitter, I have some exciting news to share –
In the next few days I will be releasing my first short story ebook!
THREADBARE is a YA contemporary fantasy story, full of action and feels, and I am so excited to share it with you. It's truly straight out of my heart, and it was a blast to write.
Keep an eye out for a release day post, coming soon!
The blurb:
What happens when your gift turns against you?

All her life Bess has known the magic streams around her, waves of power she can draw from to wield the gift of magical threads. Now the youngest member of a team of Anchors, she helps protect the city streets from Drifters—energy thieves who prey on the life force of ordinary humans.

But when a battle leaves Bess's threads in an irreparable tangle, she is faced with an agonizing choice: sever her threads and lose her magic forever—or be slowly consumed by her own power.