For free flash fiction you can read online, click here!
Published Works
Threadbare: A Short Story
YA contemporary fantasy short story, published March 2017. Click to purchase on Amazon.
What happens when your gift turns against you?

All her life Bess has known the magic streams around her, waves of power she can draw from to wield the gift of magical threads. Now the youngest member of a team of Anchors, she helps protect the city streets from Drifters—energy thieves who prey on the life force of ordinary humans.

But when a battle leaves Bess's threads in an irreparable tangle, she is faced with an agonizing choice: sever her threads and lose her magic forever—or be slowly consumed by her own power.
Fall Like a Stone
Fantasy steampunk flash fiction story, published in the April 2015 issue of Havok Magazine. Buy a copy of the magazine on Amazon here.
Ness and Tilda are working undercover aboard a pirate dirigible to rescue the thieves' most precious booty. But when their cover is blown, and their magic run out, they must find a way to outsmart the pirates…or else take a walk off the plank and into the ocean 5,000 feet below.
Coming Release
Dragon Lyric: A Short Story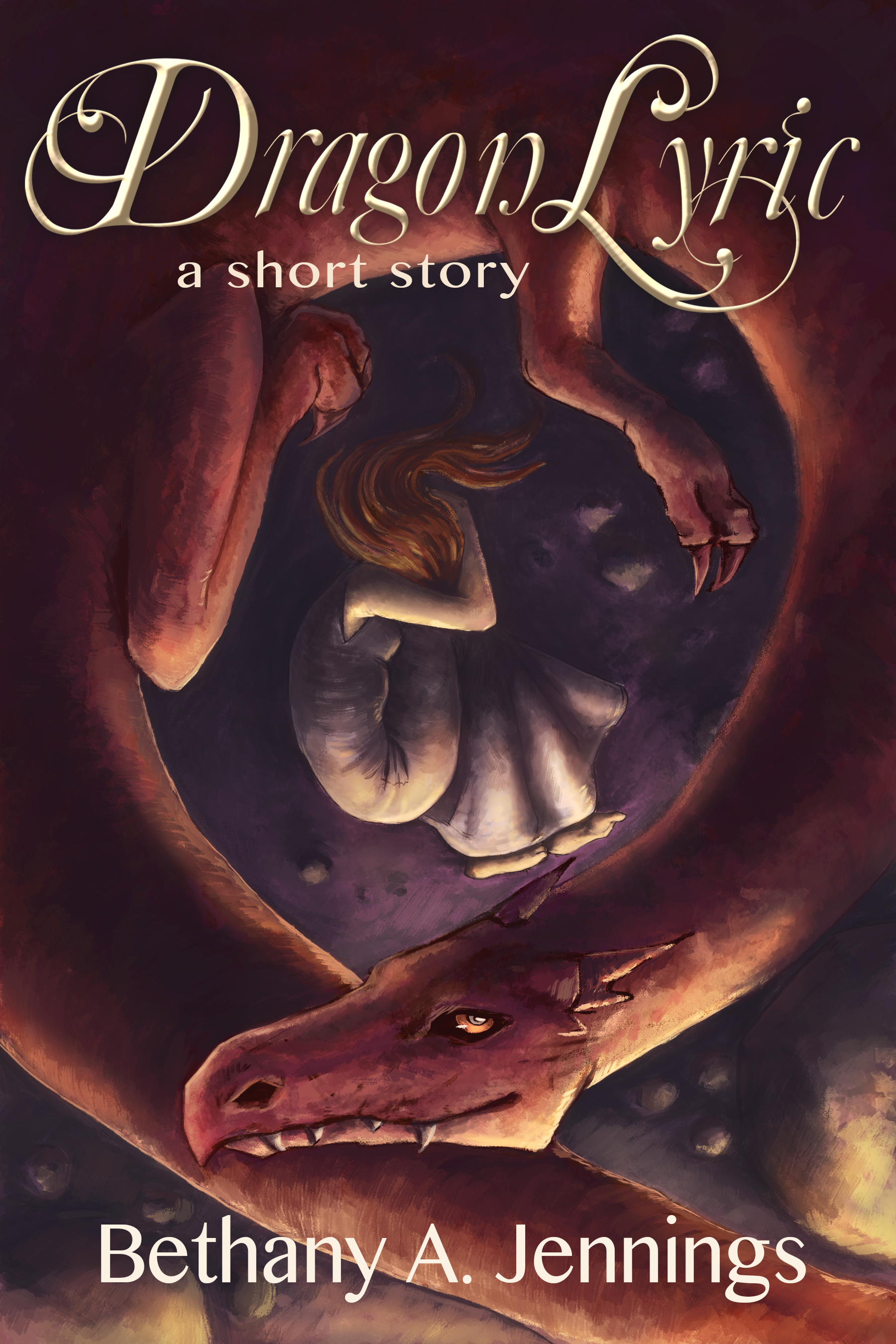 A fantasy short story. Releasing June 22, 2017.
Her husband is a dragon. And the dragon is hungry.

Drawn by his allure, Theryn left everything behind to live with Roth in his mountain cave. But then her fiery-eyed husband transformed into something else: a monster of scales, claws, and wings. The dragon has only one use for her—to bear his dragon egg, now forming in her womb. After the egg is laid, she will be nothing but fresh meat.

But Theryn refuses to suffer the same fate as Roth's former brides. For her own sake, and for the baby dragonshifter she carries, she must find a way to escape the monster, and break the enchantment of the dragon lyric.
Works-In-Progress
"Renegade" (working title)
YA science-fiction.
Solitary confinement isn't so bad.

Confinement with forty of her peers? Torture.

Raised by a galactic government as a finely-tuned soldier and shunted straight into the military at 17, Eri Delta is bent on desertion. But now their transport is dead in deep space, and it looks like she will die just as she always lived – a prisoner.

Until a caravan of religious fanatics arrives to offer aid.  "Religion" and "freedom" are opposites in Eri's mind, but with the government turned against her, these fugitive extremists may be her only way out…

And she's about to make their space caravan a moving target.
Until She Dies
Dark fantasy romance novella.
After a prince dies to give her a second life, Talitha swears to destroy the one who killed him – the usurper queen, the other half of her own soul.
The Kraesinia Trilogy
YA science-fantasy.
After losing their parents, Kevin Leansmith is determined to keep his sister Catherine close and protected…even when she accidentally teleports them into another world.  There, Kevin is conscripted by their military, the only force standing between Earth and brutal alien invaders.  Thankfully Catherine is unfit for duty – but the people of Kraesinia also wipe her memories of their world.  Another erasure would destroy her mind, and Kevin is sworn to secrecy.  While he struggles to conceal his new double life from the person he loves most, visions of a strange world haunt Catherine's dreams…
Other Works
In addition to those main works-in-progress, I have dozens of other ideas filed away in my brain, waiting for me to finish them or dive into them for the first time: high fantasy, contemporary fantasy, fae shapeshifter novellas, superhero novels, futuristic sci-fi, fairy tale retellings, and more.